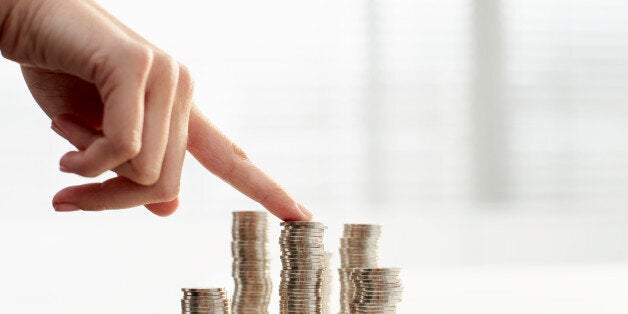 Many workers expect pay to be frozen or remain below inflation this year amid warnings that the "severe fall" in real wages will not be reversed until there is a big improvement in productivity.
A study by the Chartered Institute of Personnel and Development (CIPD) found that a third of employees believe they will not receive a pay rise in 2014 and a further third said any increase will not keep up with inflation.
Just over a third of the 2,700 people questioned received a real terms wage rise in 2013 to improve standards of living, said the report.
The CIPD said there had been a "sustained squeeze" on household finances, with average weekly earnings between 7.8% and 10.2% lower than since the end of the recession at the start of 2009.
The fall has been the most sustained since the Second World War, and will not be reversed until there is a "substantial improvement" in the UK's poor productivity record, said the CIPD.
Experience in the United States has shown that a return to real terms increases in pay cannot be taken for granted even if the economy continues to pick up, according to the study.
The trend poses challenges for managers, who will need to find other ways of motivating staff to improve their performance without the promise of increased pay, it was warned.
Mark Beatson, chief economist at the CIPD, said: "The politically charged debate about wages and the cost of living won't be solved by politicians trading blows over statistical analyses.
"Instead, we need to recognise as a nation that real increases in pay will only be delivered through increases in productivity, and that for this to happen we need employers, employees and policy makers to come together in a combined effort to improve UK productivity.
"We need a shared agenda to produce the long-term improvement in productivity needed to make higher pay affordable and sustainable without pushing up unemployment.
"Government has a part to play too, with a more concerted effort needed to provide an improved supply of higher level skills and just as importantly encourage greater demand for and utilisation of these skills."
TUC general secretary Frances O'Grady said: "Ordinary people are still facing the biggest incomes squeeze since Victorian times, as the real value of wages has fallen every year since 2010. While it's good news that our economy is finally growing again, most people won't feel the impact of the recovery until pay starts to rise.
"Productivity growth is an important part of the solution, but so is action to reduce the UK's persistent and growing pay inequalities. We can't build a sustainable recovery if it's only ever Britain's bankers who get a pay rise."
Related