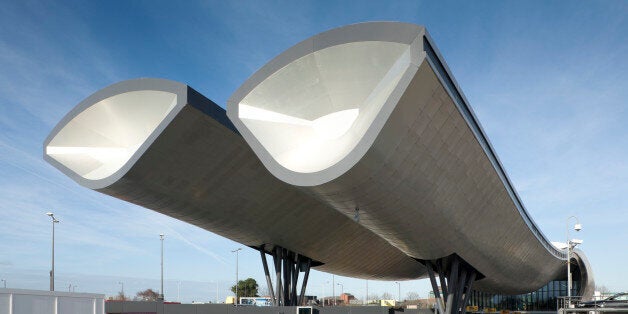 There's a certain amount of scoffing that follows a story after it's revealed "2,000 people have been polled", but most of us aren't surprised that in a Hotels.com survey, Slough has been named Britain's least romantic town.
Do you agree? There was a mixed reaction about the news.
The town was named as the least romantic place to take a partner to celebrate Valentine's Day, followed by Birmingham. Good news for Scunthorpe - it slid from second place last year to third place. (Although we won't be booking a trip anytime soon.)
But while Slough isn't as pretty as the Lake District, which topped the most romantic places to take a partner, The Independent reported a spokesperson for Slough Borough Council as saying: "Slough is not your traditional tourist area but more companies have their corporate headquarters here than anywhere else except London and it is in the workplace where many people meet their future spouse.
"We also have one of the highest annual birth rates in the country."
BRITAIN'S LEAST ROMANTIC TOWNS:
Related