The first purported pictures of the iPhone 6 have emerged online - though they're almost certainly not what they claim to be.
The images of a shockingly thin new iPhone, reminiscent of the iPod Touch, turned up on Twitter late on Wednesday.
As they appear in the pictures, the phones have the Touch ID sensor from the iPhone 5S, but a much thinner design.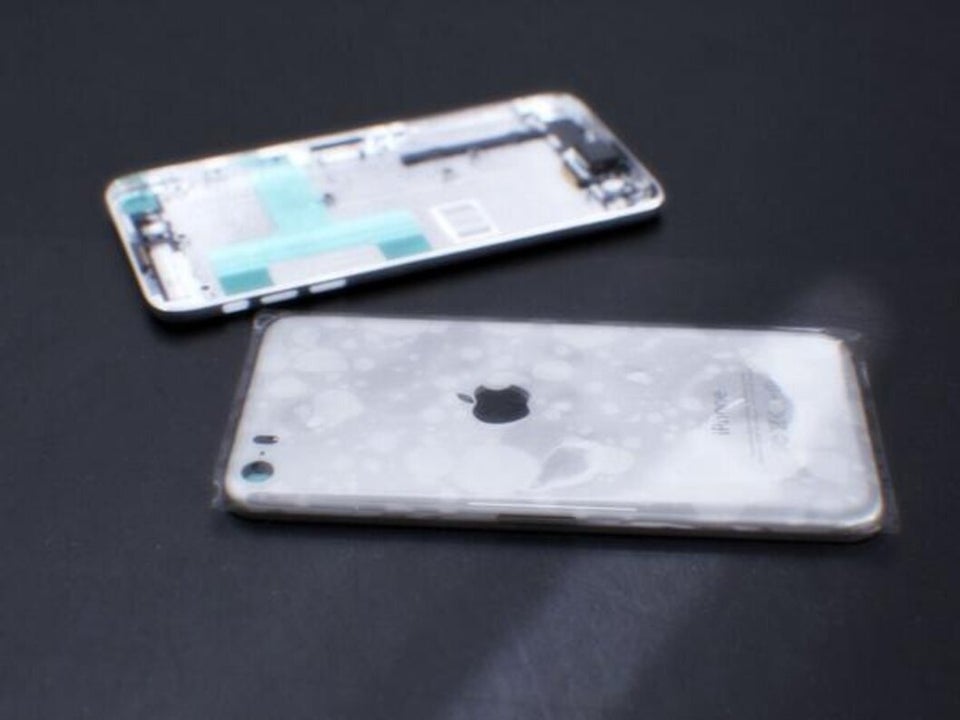 Is This The iPhone 6?
The shells of these supposed phones have space for a larger display, which is unsurprising since the next iteration of Apple's device is said to be coming in both 4.7 and 5.5-inch editions.
Posters at MacRumours showed that there are repeating textures in some parts of the image, and said that there are fonts used in the pictures which are out of date.
Oh well, there's only seven or so months to wait until we see the devices for real...
Related