She's a fan of throwing cash around in music videos but Rihanna was reportedly down to her last 'measly' million in 2009.
They claim Ri-Ri has reportedly filed new legal documents stating that she had $11 million in cash at the beginning of 2009, but that due to poor handling of her finances, she was left with only $2 million (£1 million) by the end of the year. The accountant allegedly failed to inform the singer that her 2009 Last Girl on Earth tour was losing money and then irresponsibly okayed her request to purchase a house that cost $7 to 7.5 million.
WATCH the video above for more.
In 2012, Rihanna filed a lawsuit against her former accounting firm for its alleged mismanagement of her finances; this latest letter is said to have been filed in connection to that suit.
Don't worry, Rihanna's bank balance is once again shining brightly now...
Forbes estimates the 25-year-old made $43 million in 2013 alone.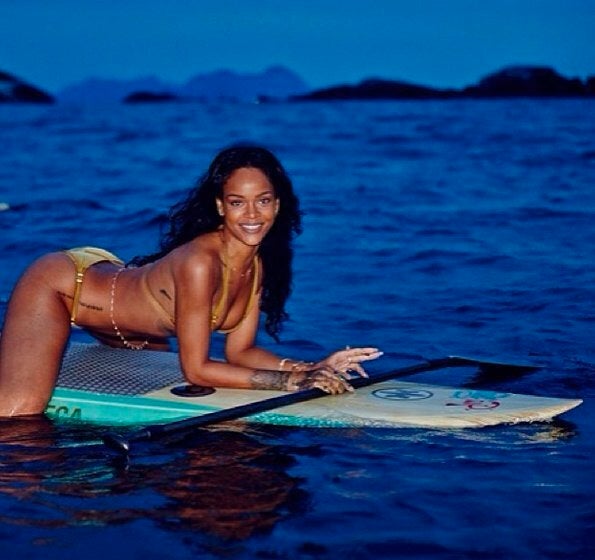 Rihanna's 100 Sexiest Pictures