If you were a real-life 'Monuments Man', what would you think was worth saving in the UK?
'The Monuments Men', directed by George Clooney, is based on the true story of a group of unlikely soldiers who were tasked with rescuing artwork during WWII and whose ethos was to 'save a culture'.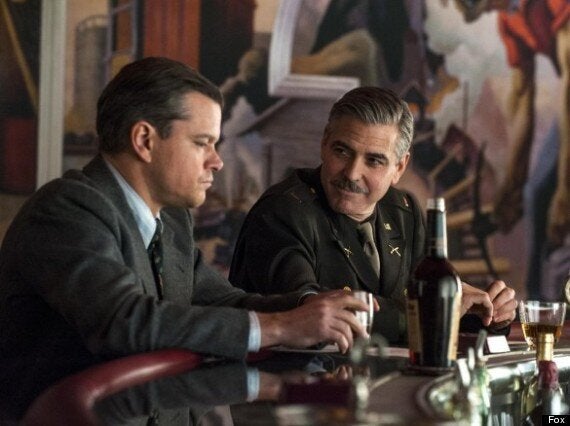 Matt Damon and George Clooney star in 'The Monuments Men'
To mark the film's release this Friday in UK cinemas, Twentieth Century Fox has teamed up with Yelp to create a map of the top cultural hot spots around the UK.
Enlisting the advice of 'Yelpers' around the United Kingdom for their keen suggestions, the map highlights just a fraction of the different attractions, places and activities that are available across Great Britain partly thanks to the historic efforts of the real life Monuments Men.
These are the results... some are as expected, some are some obviously quite personal choices! What would you include?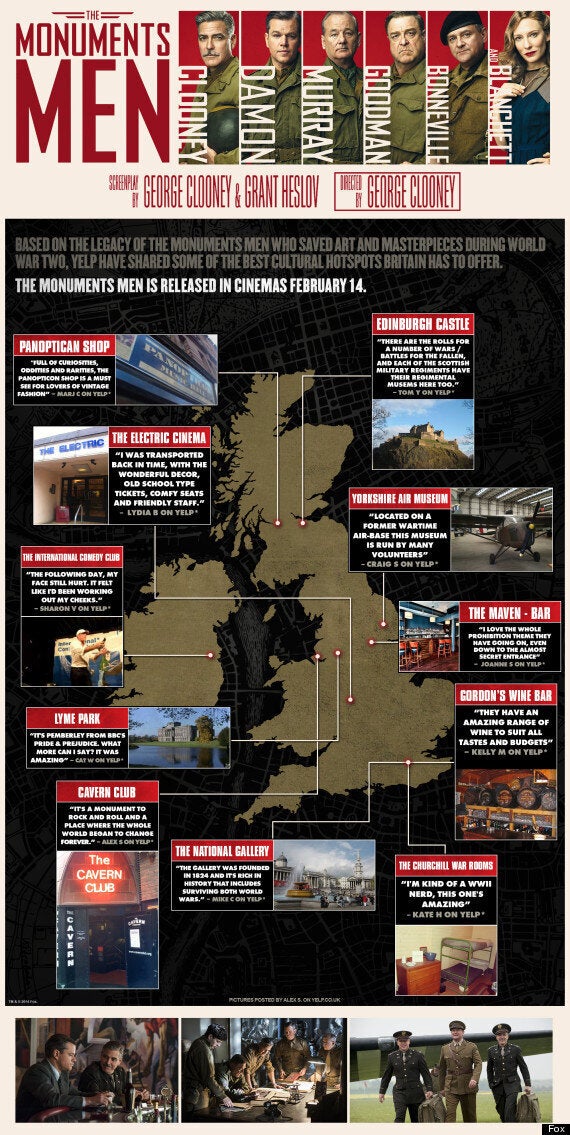 'The Monuments Men' is in UK cinemas from Friday. Watch the trailer below...
Popular in the Community