His 'Only Fools' co-stars, Sir David Jason (Del Boy) and Nicholas Lyndhurst (Rodney), attended the service at St. Paul's Church in Covent Garden.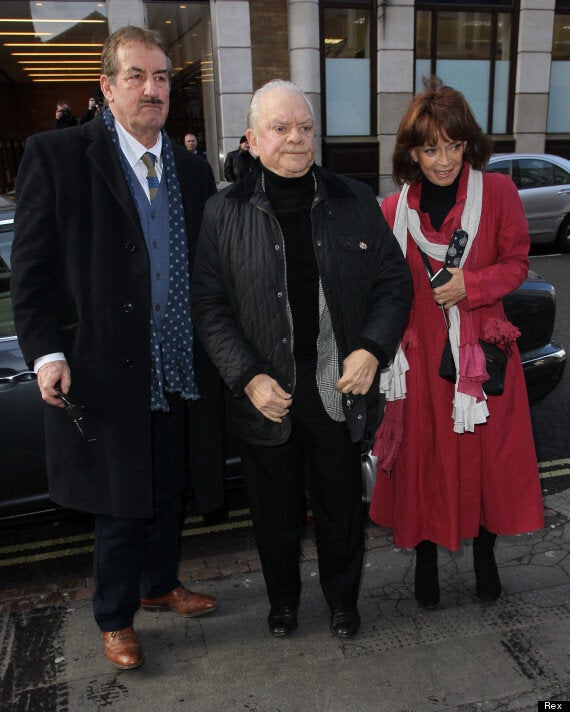 John Challis, Sir David Jason and Sue Holderness
Roger's actress daughter Emily Lloyd was also joined by John Challis, who played car dealer Boycie, and Sue Holderness, who played Boycie's onscreen wife Marlene.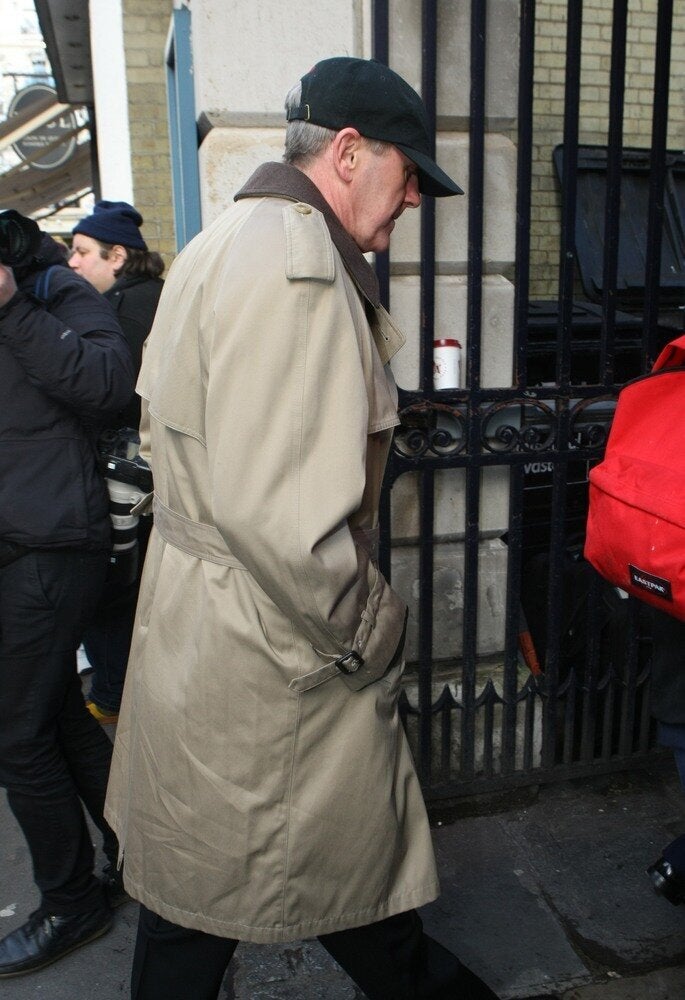 Roger Lloyd Pack's Funeral
After his death, Sir David led the tributes, telling of his "fondness" for his co-star.
"I was very saddened to hear of Roger's passing. He was a very quiet, kind and unassuming actor who was a pleasure to work with," the actor said.
"Although he played the simple soul of Trigger in 'Only Fools And Horses', he was a very intelligent man and a very fine actor capable of many roles. I shall remember him with fondness and for all the good times we had together."
Nicholas also said: "I'm so saddened to hear about Roger. He was the most accomplished actor and loved by millions, I will miss him greatly."
And John added: "I spoke to Roger two days ago. Roger said it was a bit awkward to talk at that particular moment. It is very sad and very distressing.
"My thoughts are with his family. He was a remarkable man and he'll be missed. Roger is irreplaceable. It's a very sorry day."
Roger was also known for playing farmer Owen Newitt in 'The Vicar Of Dibley', as well as for his roles in films 'Tinker, Tailor, Soldier, Spy' and 'Harry Potter and the Goblet of Fire'.
He was also a successful stage actor, appearing regularly at Shakespeare's Globe in central London, but knew he would always be best known as Trigger.
In a 2012 interview with the Guardian, he said: "People will never stop shouting 'Trigger!' at me in the street. The other day I jumped some lights on my bike because someone was hollering at me. A police van pulled me over, and when I stopped they also shouted 'Trigger!'. It can be very annoying."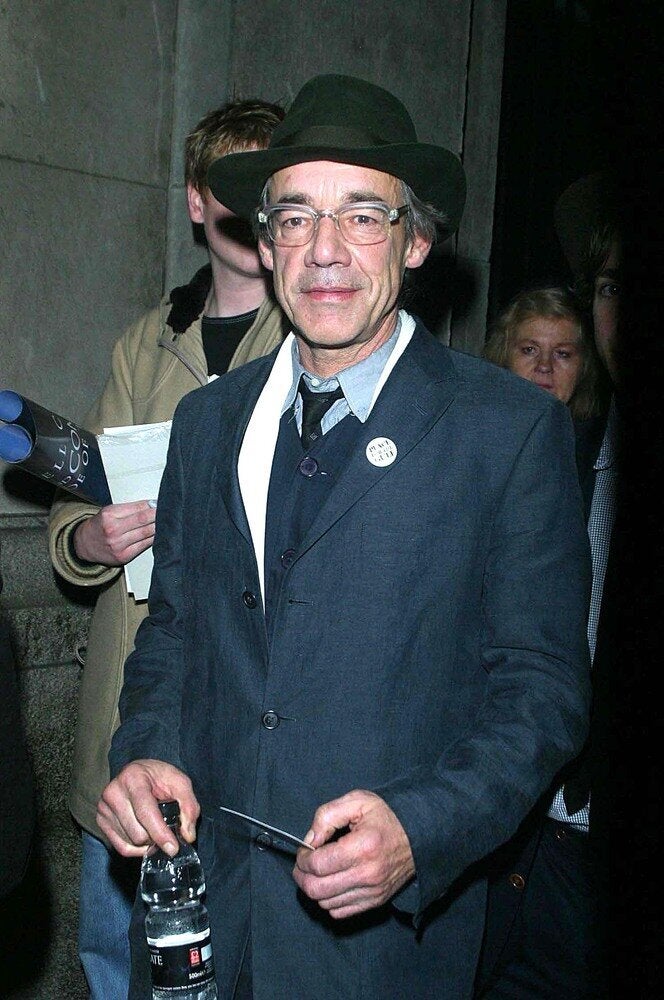 Roger Lloyd-Pack
Roger leaves behind his four children, including actress Emily Lloyd, and wife Jehane Markham, who he wed in 2000.
He was first married to Sheila Ball for five years from 1968.
He was born in 1944 into an acting family in north London, and his father Charles was a regular in Hammer horror films.
Watch a classic Trigger clip below...