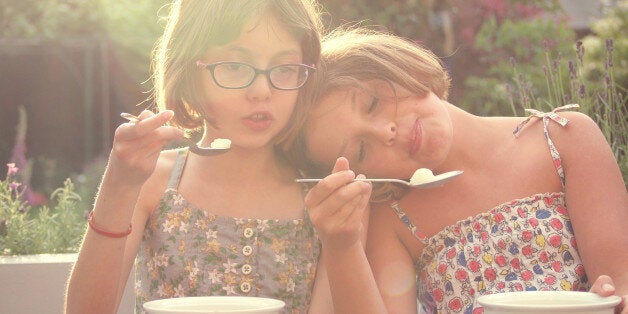 Whether you're a single or just allergic to naff commercialised holidays, Valentine's Day is a pain in the arse - a time best spent under the duvet with a tub of Ben and Jerry's away from packed restaurants or try-hard singles' nights.
Personally we'd rather pour our efforts into today, 13 February, otherwise known as Galentine's Day.
First publicised by Amy Poehler's character Leslie Knope (of 'Parks and Recreation' fame), the holiday is a chance to celebrate women, no matter what their relationship status may be. Hurrah!
Leslie Knope explains Galentine's Day on 'Parks and Recreation'
Not only do we welcome any chance to shout about how great women are, but Galentine's Day fits perfectly with our Month Of Kinship campaign - where we dedicate February to all kinds of relationships (not just romantic ones).
So whether over lunch, brunch, dinner or drinks - get your gal pals together to celebrate!