Barkhad Abdi's IMDB entry looks like this - in its entirety:

Yet this quietly-spoken Somalian-born actor will be heading to the BAFTA Awards on Sunday evening, and then the Oscars next month, with his name on the shortlists of both for Best Supporting Actor, where he'll be walking the red carpet alongside more experienced nominees such as Michael Fassbender and Bradley Cooper.
Not bad for a chauffeur who had no aspirations to become an actor until he was cast in 'Captain Phillips' alongside Tom Hanks, and directed by 'Bourne Identity' supremo Paul Greengrass.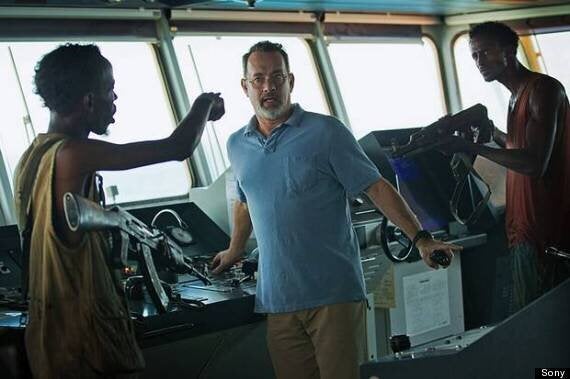 Barkhad (left) co-stars with Tom Hanks in 'Captain Phillips', nominated for nine BAFTAs in total
The film is a multi-layered examination of the 2009 hijacking of the US container ship Maersk Alabama by a crew of Somali pirates. The film focuses on the relationship between the Alabama's commanding officer, Captain Richard Phillips (Hanks), and the Somali pirate captain, Muse (Barkhad Abdi), who takes him hostage.
But does all this success first time out play havoc with your head? Watch Barkhad in the video below and see what YOU think...
Captain Phillips is out now on DVD/Blu-Ray. The BAFTA Awards will be taking place on the evening of Sunday 16 February.