The Chelsea manager responded to Wenger's remark he has a "fear to fail" ahead of the clubs' FA Cup ties this weekend.
"He is a specialist in failure, I'm not," Mourinho responded.
"If supposedly he is right and I'm afraid to fail, it's because I haven't failed many times. Maybe he's right. Maybe I'm not used to failing.
"The reality is he is a specialist. Eight years without a piece of silverware, that's failure. If I do that at Chelsea, eight years, I leave London and I don't come back."
Wenger has won just one trophy since Mourinho arrived in England nearly 10 years ago. Chelsea wrestled the title away from Arsenal's "Invincibles" in the Portuguese's debut Premier League campaign and the Gunners have won just one FA Cup in the last nine years.
In that time, Mourinho has won two titles, two League Cups and the FA Cup in England, two Scudetti in Italy, as well as the Coppa Italia, with Internazionale, the Copa del Rey and Primera Liga championship in Spain with Real Madrid, and a Champions League.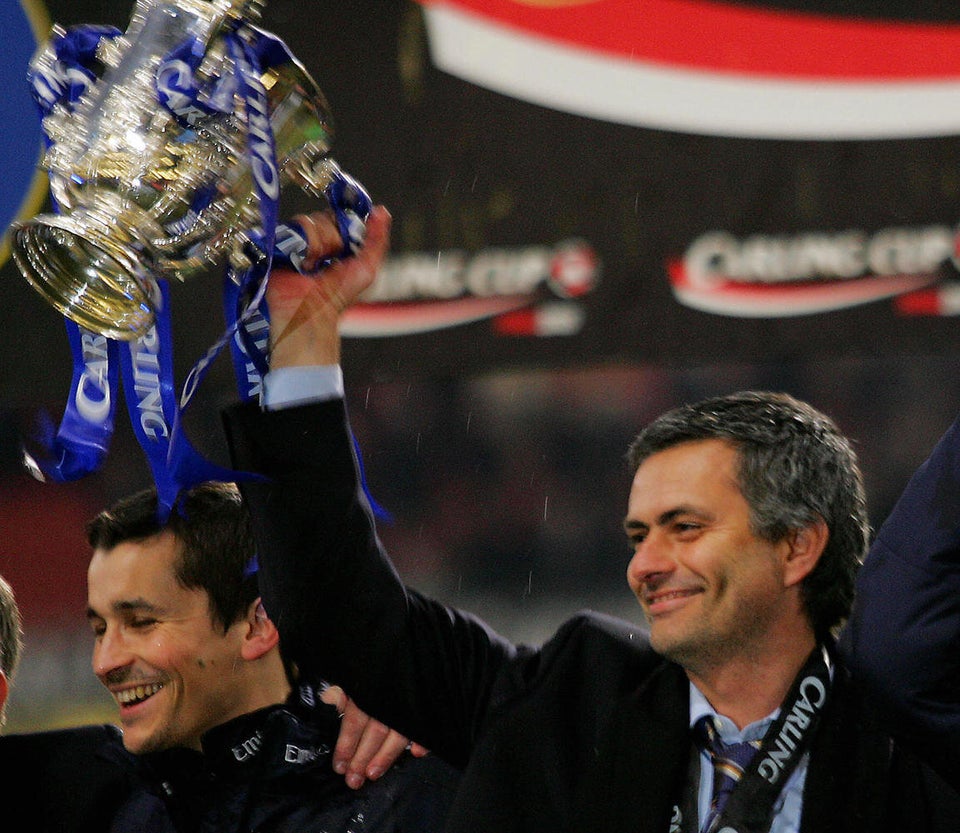 Mourinho's trophies
Wenger's Arsenal have lost a Champions League final and two League Cup finals - one to Mourinho's Chelsea - in that period.
The longest serving manager in English football, Wenger brought three titles and four FA Cups to Highbury in his first eight years with the club.
Chelsea travel to Manchester City for their fourth round tie tomorrow while Arsenal host Liverpool on Sunday.