This 2014 Sports Illustrated Swimsuit Issue has finally been revealed, with three lovely ladies adorning the front cover.
Billed as the "the happiest cover in swimsuit history", it features Chrissy Teigen, Lily Aldridge and Nina Agdal scantily clad in just neon bikini bottoms. A trio has not appeared on the cover since 1994.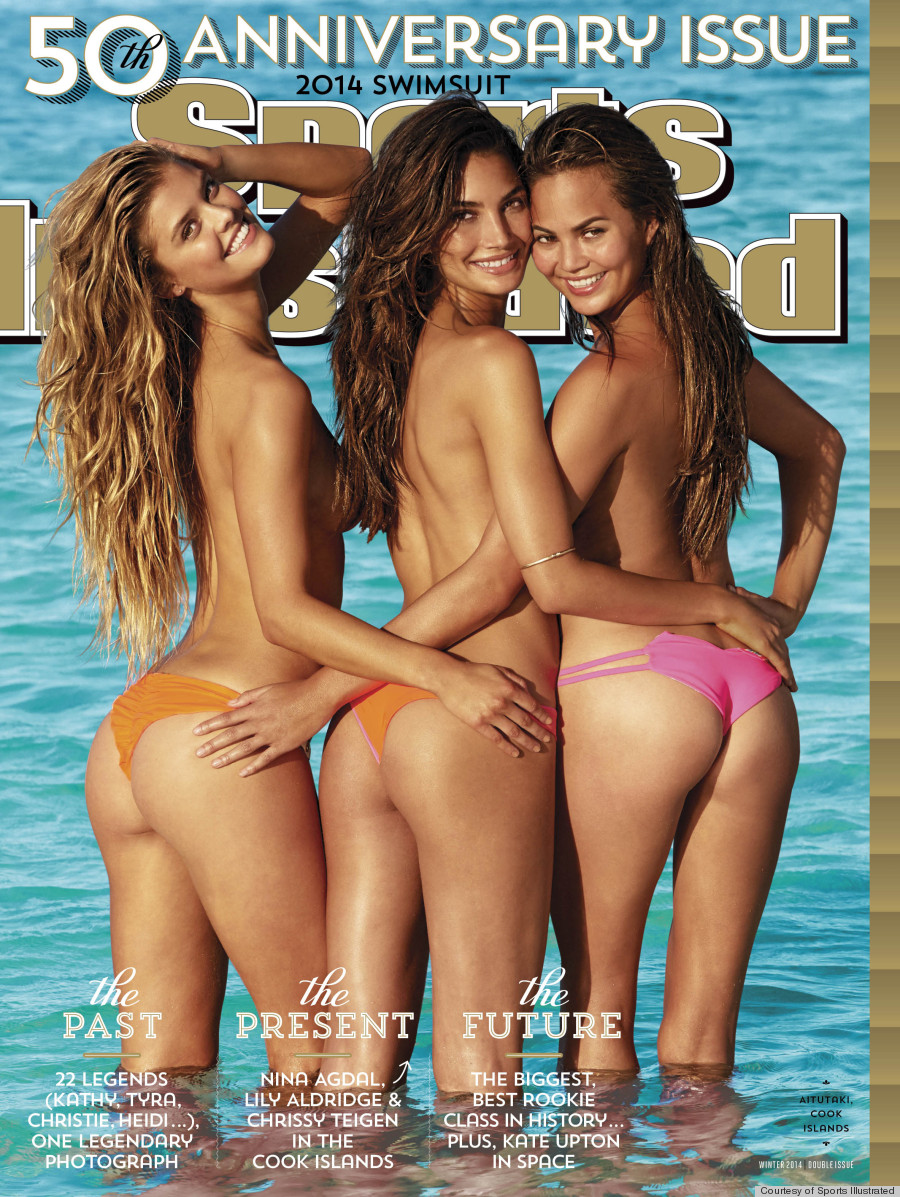 Teigen, who made her debut in 2010 as "Rookie of The Year" is the veteran of the group, with Agdal following two years later and Aldridge making her first appearance this year. Covering the Swimsuit Issue can catapult a model's career -- and has a long-standing reputation for empowering the women who appear in the issue. Teigen has been known to praise them for their minimal use of Photoshop. Add that to the fact that the three women look absolutely gorgeous, and it's really no surprise they were chosen as a trio.
The models join a long list of beautiful women (Christie Brinkley and Tyra Banks, to name a few) who have had the honor of covering the magazine, and it's completely well deserved.