A track worker at the Sochi Winter Olympics has been airlifted to hospital after being struck by a forerunner during Thursday's training session for the two-man bobsleigh.
The incident took place towards the end of the course at the Sanki Sliding Center, with the worker taken by air ambulance to hospital.
A forerunner is a manned bobsleigh which runs down the track before the competitors begin their official training runs.
The extent of the worker's injuries are unknown, while bobsleigh training was delayed by the accident.
An IOC statement revealed that the worker had sustained two broken legs but was conscious and talking on arrival at the hospital.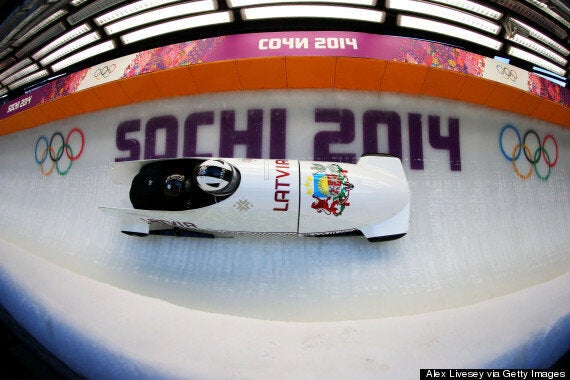 The track worker was struck by a forerunner during Thursday's training session for the two-man bobsleigh
The statement read: "The International Olympic Committee is in the process of gathering information from the Sochi 2014 organising committee on an accident that occurred today during bobsleigh training in the mountain cluster.
"The accident involved an icemaker who was struck by a forerunner bob near the braking zone after a warning signal had been given to clear the track."
After hearing of the accident IOC president Thomas Bach told reporters during a tour of the main media centre in Sochi Olympic Park: "We have just been informed that there was an accident near the braking zone and that a worker was hit.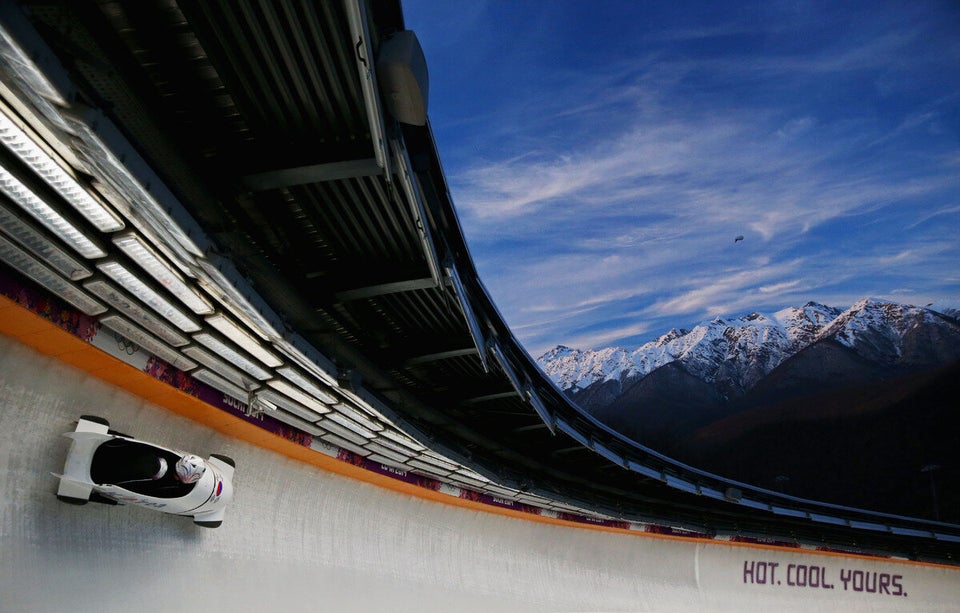 Bobsleigh at Sochi
"We still do not know why he was in this zone or what exactly happened.
"The information we have so far is that he suffered two compound fractures in the legs but he arrived conscious at the hospital. We are continuing to monitor the situation.
"Our medical director is getting in touch with the medical services, we've been in touch with the organising committee and the international federation but, so far, we do not have any further information."