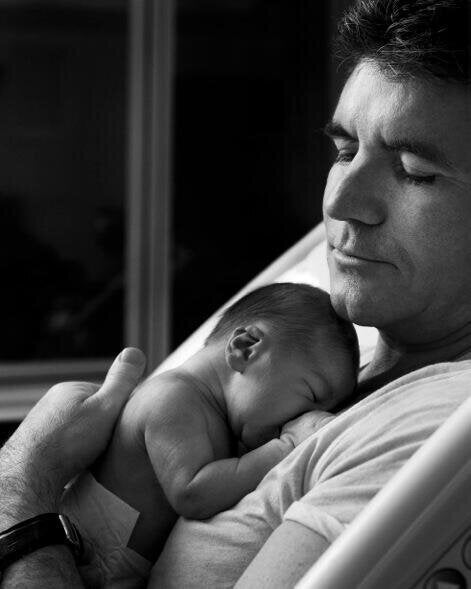 New dad Simon Cowell has shared the first photos of his newborn son, Eric.
Simon became a first-time father on Valentine's Day when his partner, Lauren Silverman, gave birth to their little boy, who is named after Simon's father. The first-time dad took to Twitter this evening (Sunday, Feb 16) to proudly show off the first snaps of his new arrival.
And what a beautiful little boy Eric is!
The first black and white photo shows Simon and Lauren gazing affectionately at Eric. It was tweeted with the message: "Mum, Dad and Eric. Now two days old."
The next was a close-up of Eric so we could see 'how handsome' he is. The third and final shot shows Eric snuggled up on his dad's chest. The gorgeous picture was posted with the message: "I never knew how much love and pride I would feel."
Eric was born on Friday (Feb 14), two weeks early. Simon rushed from the Britain's Got Talent auditions in London to America to be there for his arrival.
The music man announced Eric's safe arrival that day with the tweet: "Very happy to say Eric was born at 17.45pm. Healthy and handsome."