Rita Ora obviously didn't get the memo about it being February judging by the amount of flesh she had on display after watching Prince perform in London on Sunday night.
The 'R.I.P' singer was spotted in a daring cleavage-busting, black and purple (what else?) top as she popped into McDonalds for a post-show snack.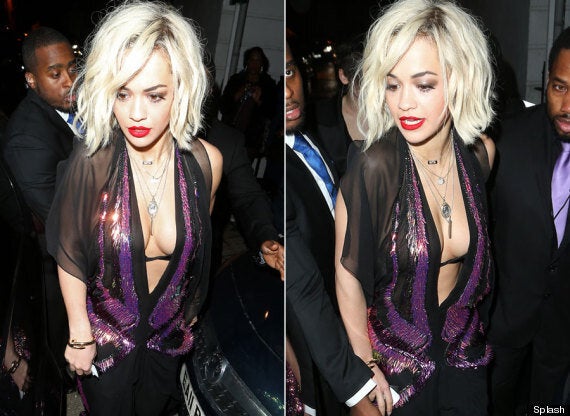 Rita had been to see his Purpleness perform an intimate gig at Koko in Camden, North London earlier in the evening.
And her night didn't stop there either as once she'd refuelled she headed to The Weinstein Company's post-BAFTA party at the capital's Rosewood Hotel.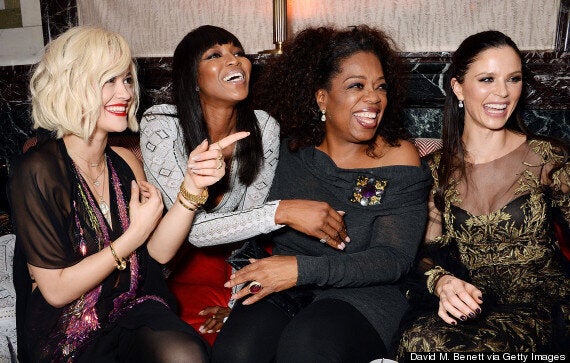 Rita Ora, Naomi Campbell, Oprah Winfrey and Georgina Chapman attend The Weinstein Company post-Bafta party
Inside the 23-year-old was spotted in deep convo with Oprah Winfrey and Naomi Campbell before joining Jessie J on the dancefloor for a shimmy.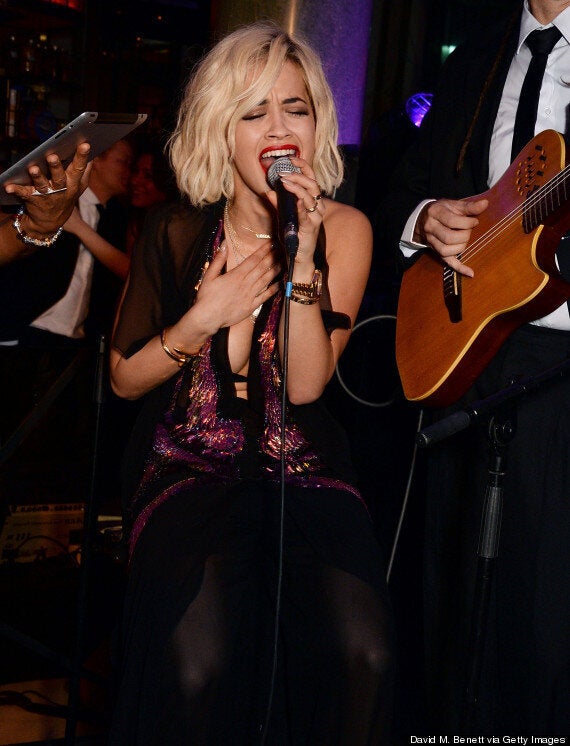 And it wasn't long before Rita was dragged on stage to sing, belting out Janis Joplin's 'Take Another Little Piece Of My Heart' with Karen Elson.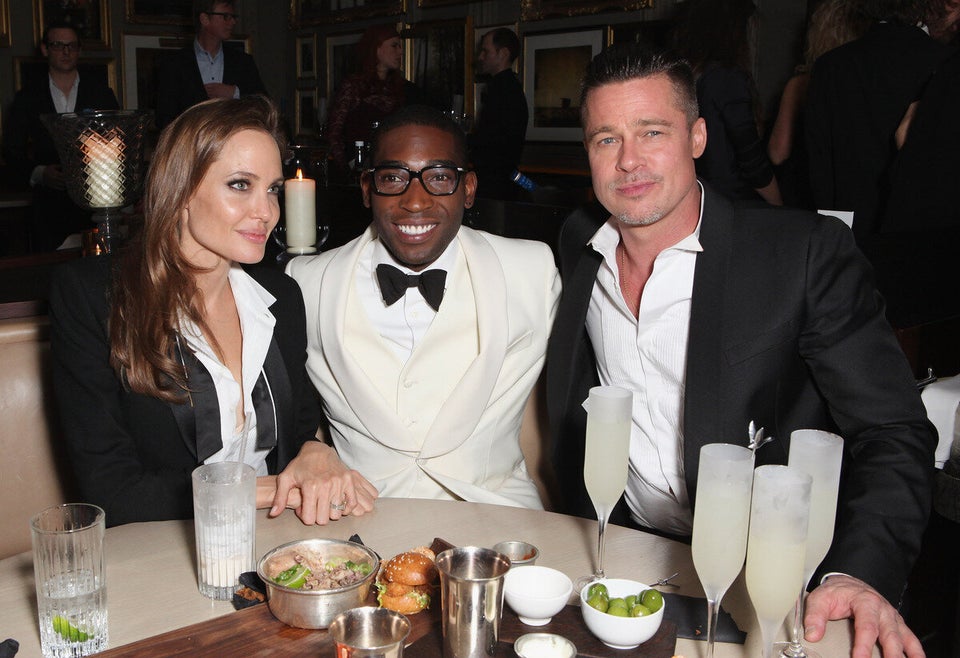 Baftas 2014: The After Party