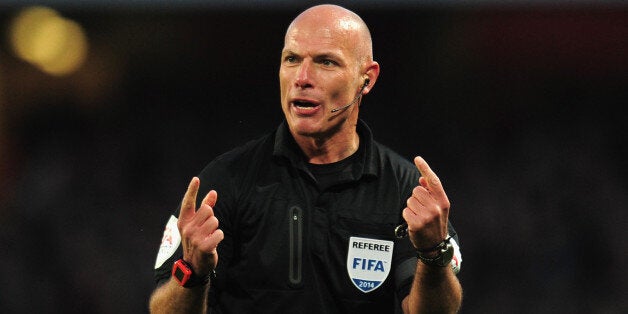 Comically, Webb was listed on the www.comedians.co.uk website – an agency which represents numerous figures from sport, politics and the entertainment industry – and bills itself as "the one stop shop for comedy".
The World Cup final official's fee was advertised as between £2,000 to £4,000.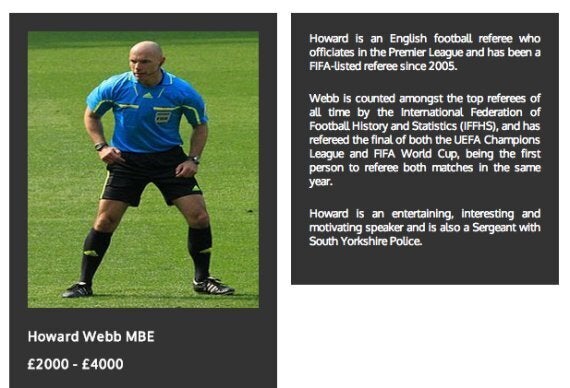 Webb's details on the Comedians website, before they were removed
Once it was made public Webb featured on the website, his details were removed, although he is still available for motivational talks.
Webb's refereeing has seriously regressed since the infamous 2010 World Cup final between Spain and Holland, yet he will not be demoted this weekend.
The 42-year-old was again chosen as England's refereeing representative at this summer's World Cup finals in Brazil.
Popular in the Community