Fair or unfair, us women have a reputation for saying the exact opposite of what we really mean. When was the last time you said "I'm fine!" and genuinely meant it? Exactly.
But, baffled men can now rejoice, for help is on hand.
A new iTunes app promises to help decode female nuances, so that male and female can finally start communicating.
'Love Translator' takes words and phrases from the mystical female language and translates them into plain English. It currently offers translations for more than 2,000 phrases.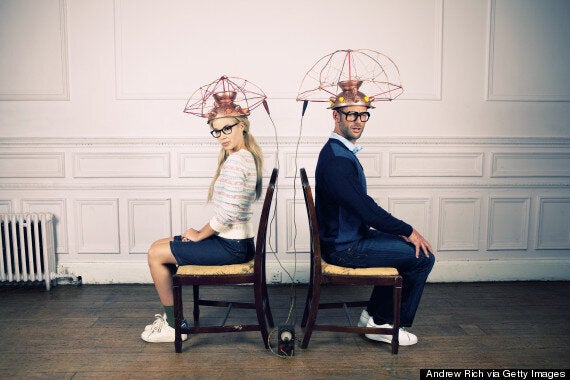 "Love Translator is an app designed to create healthier relationships between men and women making sure nothing gets lost in translation," reads the iTunes description.
"It is an app designed by women for men to help the male gender understand what a female really means when she makes a statement or question."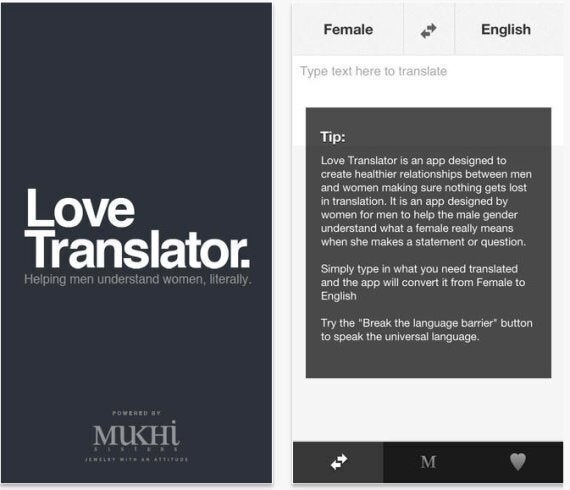 According to the translator, "I'm not upset" really means "Of course I'm upset". Where as the translation for "I'll be ready in a minute" reads as "Kick off your shoes and find a good game on TV."
The app was downloaded more than 5,000 times during its first week after going live on 7 February 2014.
One of the customer reviews by iTunes user Ziggy230 reads: "Very creative and original idea! Cool app to use to know what the ladies are thinking!"
Where as others are not so positive. User Deanleah_21 says: "Don't install it!! You're [sic] just wasting your time!!"
Speaking to Al Arabiya News Maya - one of the three Mukhi sisters - explained that phrases are inspired by "everyday talk we have with our friends" and "books we read and the movies that we watch".
Of course it's not just men who are set on deciphering the mysterious ways of the opposite gender. Last week HuffPost UK Lifestyle spoke to body language expert Susan Quilliam, who gave some tips on how to decode a man's body language and find out what he's really thinking.