Of course you've seen a baby panda before, but here's another one just to let you wallow in that cuteness.
Despite his age, six-month-old Long Long, who is the first panda cub to be born in captivity in China's Guangdong province, seems to be a whizz at the slide.
If these don't make you smile you're dead inside.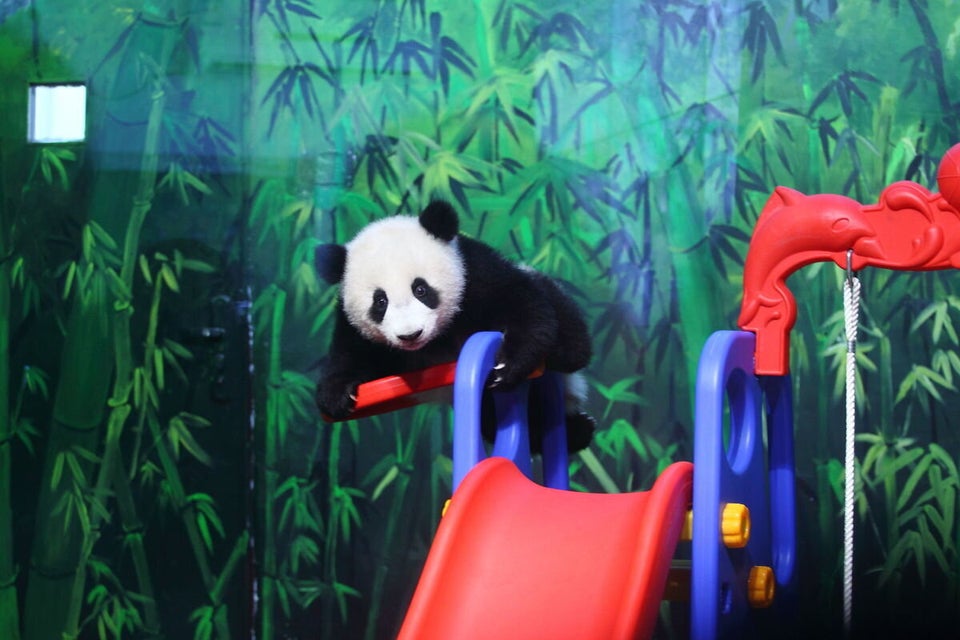 Panda Playtime
Popular in the Community