Interacting with living, non-human beings is one.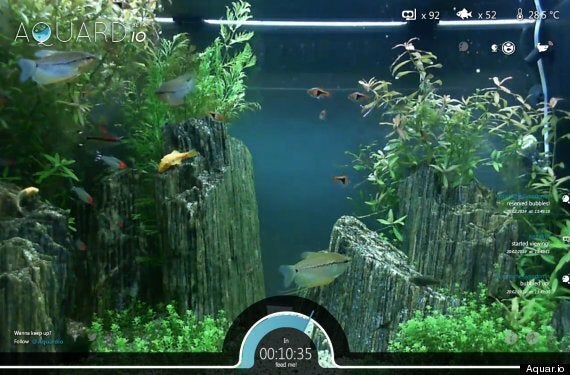 The system was made as a way both to relax users, and literally to feed the fish on time. You log in to the website and wait in line to press a button and release more feed into the aquarium.
You can also press a 'bubbles' button to shoot a jet into the water and choose from several different views of the various piscines within.
Popular in the Community