One Direction stars Liam Payne, Niall Horan, Louis Tomlinson and Zayn Malik were missing Harry Styles as they collected their Global Success award at Wednesday night's Brit Awards.
Harry wasn't with the boys as they took to the stage to accept the gong from Brit model Rosie Huntington-Whiteley after getting caught short in the loo.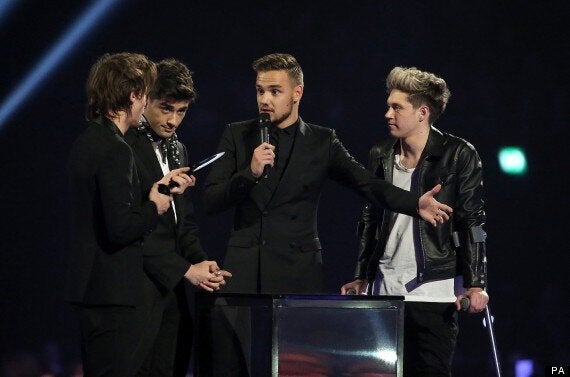 But as the lads neared the end of their acceptance speech, Harry suddenly appeared and managed to make it to the stage just in time to say a few words.
Only problem was, Harry didn't actually know what award One Direction had won.
"Sorry, I was having a wee," he explained, before adding: "What did we win?"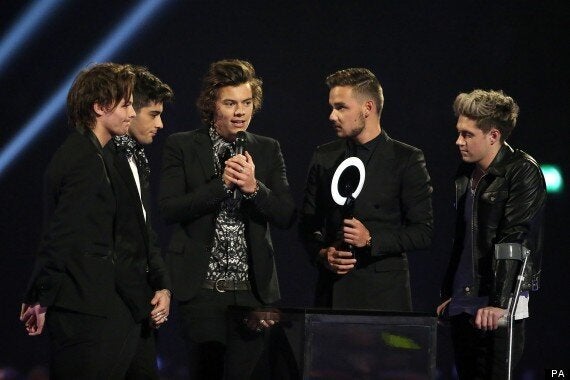 Well, it wasn't the Brit for punctuality, Hazza.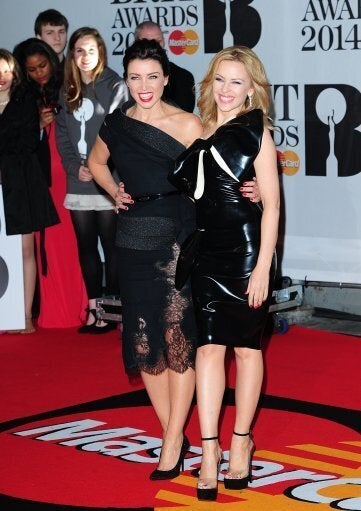 Brits 2014: Red Carpet