Forget a lack of hot water or having a door handle, the problems at the Winter Olympics went to a new level Thursday after an athlete shared a video of what appeared to be a wolf casually wandering the halls at a hotel in Sochi.
US luger Kate Hansen was obviously left slightly stunned when she opened her door to a very large creature prowling the hallways of the Olympic Village.
"I'm pretty sure this is a wolf wandering my hall in Sochi," she wrote in the description to her video, titled "Epic #SochiFail: Wolf in my hall."
Hansen, who caused an Olympic sensation with her dance moves, also tweeted it to her nearly 20,000 followers:
Wolf in my hall?!? #SochiProblems #SochiFail http://t.co/ZMqZFC40jp

— Kate Hansen (@k8ertotz) February 20, 2014
It may not be a wolf. It could simply be a large dog, such as a husky or a malamute. There are plenty to go around in Sochi, which has become almost as famous for its strays as it has for the Games.
One dog even crashed the opening ceremony.
READ MORE: Sochi Winter Olympics: Stray Dogs Are Being 'Rounded Up And Slaughtered Ahead Of Russian Games'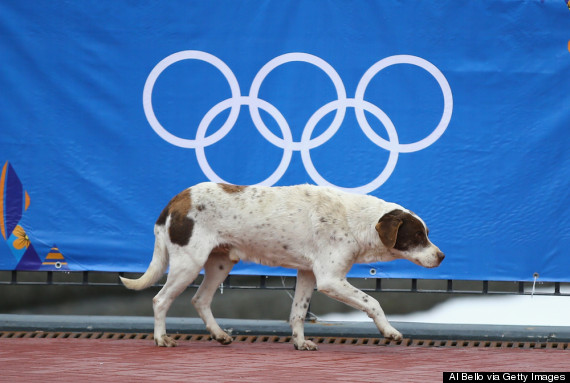 While Sochi officials have tried killing the animals, others have stepped in to rescue them. Russian billionaire Oleg Deripaska is funding a shelter, while volunteers have been smuggling the dogs out of town.
Even some Olympians are getting in on the rescue effort. Snowboarder Lindsey Jacobellis adopted one of the strays, while skier Gus Kenworthy said he's planning to bring several home.