Gareth Gates and Dane Bowers are in the spotlight tonight, as 'The Big Reunion' focuses on 5th Story, the band put together especially for the series.
They will be joined by fellow pop alumni Adam Rickitt, Kavana, and Kenzie.
In the 90s and 00s, the members of 5th Story clocked up 27 top ten hits and six number ones. Now, the lads are back to tell their stories as they create a brand new group.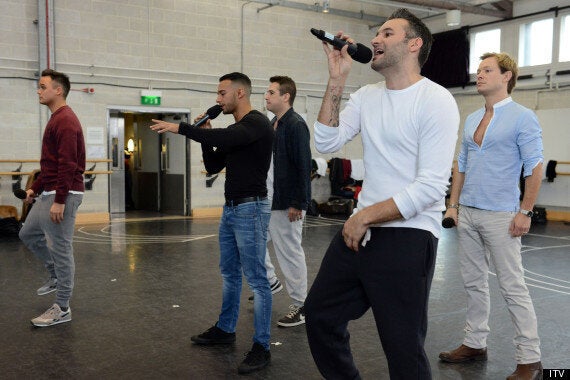 5th Story get back into the groove in the rehearsal studio
Which should be interesting as, just for starters, both Gareth Gates and Dane Bowers went out with one Katie Price.
The Big Reunion 2014 features exclusive and explosive accounts from former pop heroes, with revelations about drugs, fisticuffs, rows, eating disorders, shattered dreams and how the music industry can leave even apparently successful stars penniless.
'The Big Reunion' continues tonight, Thursday, 20 February at 9pm on ITV2. Watch our clip above...