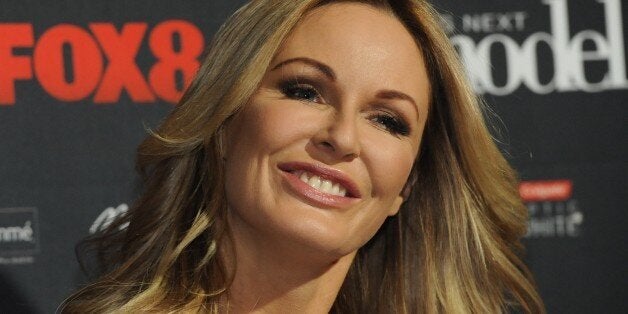 TV personality Charlotte Dawson, best known as a judge on the Australian version of the Next Top Model series, has been found dead at her home in Sydney.
Police say there are no suspicious circumstances surrounding the death of the 47-year-old, who had a long history of depression.
Dawson, a former model from New Zealand, was also a high-profile victim of cyber bullying.
New Zealand Prime Minister John Key said he was "shocked" and "saddened" by the death.
In 2012, Dawson was admitted to hospital after being targeted by cyber bullies on Twitter.
She went on to become an outspoken campaigner against internet trolls.
Dawson, who left her native New Zealand at the age of 16 to pursue a modelling career, has been described by her friends as outrageous, outspoken and fragile.
In a statement posted on Facebook, the show's broadcaster Foxtel said: "This is tragic news and deeply sad. Everyone at Foxtel is devastated. Our sympathies are with Charlotte's family and friends."
New Zealand Prime Minister Mr Key tweeted that he was "shocked and saddened" by the death.
Australian fashion designer Alex Perry also paid tribute, tweeting: "We lost a beautiful, bright, shining girl today … Rest in peace my sweetheart … I love you. X"
Actor Russell Crowe broke down in tears when he was told the news of the death.
Crowe and Dawson were friends from their teenage years - both growing up in New Zealand before moving to Australia.
The pair even lived near each other in the luxury apartment complex on Finger Wharf, Woolloomooloo.
Crowe was not far away from Dawson's apartment when police were called to Dawson's address on Saturday morning.
Popular in the Community