Kylie Minogue has revealed her late boyfriend Michael Hutchence was responsible for "so many firsts" in her life.
The Australian pop princess dated the INXS singer for two years from 1989 and has now opened up to Australian GQ magazine about their time together.
"Let's just say I was 21 and my eyes were open to the world," she said.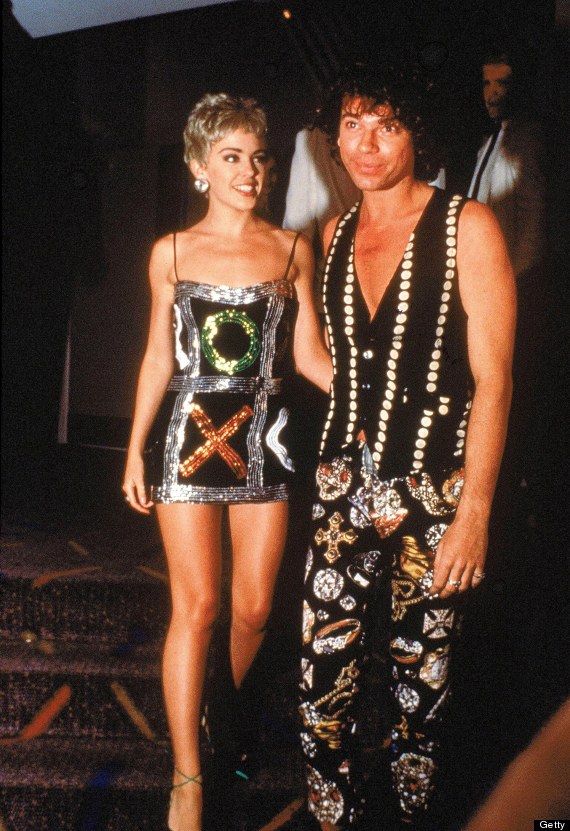 Adding: "You want to experience everything and I couldn't think of a better person to, you know, take those first steps into the big wide world with."
Kylie and Michael remained close until his death in 1997, despite splitting when he got together with supermodel Helena Christensen.
Last year we reported how the moment Kylie allegedly joined the Mile High club with the rock star will be depicted in a new film.
The Aussie popstar and the INXS frontman are rumoured to have got it on in their first-class seats of a Qantas flight in the Nineties.
Former Australian 'X Factor' winner Samantha Jade is playing Minogue in the made-for-TV film.
The Sun reports the singer's new management have asked the filmmakers to make sure the scene isn't too over the top.
A source told the paper: "Kylie's people have been making enquiries about the script and her depiction.
"They have no legal standing or ability to demand any changes, but they are insisting it is handled respectfully."
Kylie dated the Michael after ending her relationship with 'Neighbours' co-star Jason Donovan in 1989.
LIKE US ON FACEBOOK | FOLLOW US ON TWITTER