Ant and Dec managed to really stir things up when they took aim at Gordon Ramsay for one of their 'Saturday Night Takeaway' pranks.
The TV duo flew to LA to dupe the TV chef in one of their most ambitious practical jokes yet, which will air this Saturday (1 March).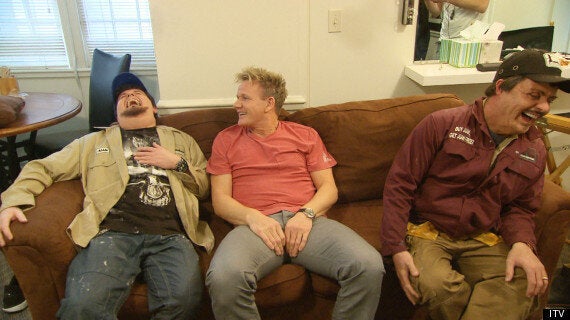 And and Dec with Gordon Ramsay
The pair disguised themselves as handymen - complete with prosthetic masks - to create havoc on the set of the US version of 'Masterchef'.
After interrupting filming with their banging about on set, temperatures reach boiling point when Ant makes himself at home in Gordon's dressing room, admitting: "This is the most scared I've been in my life".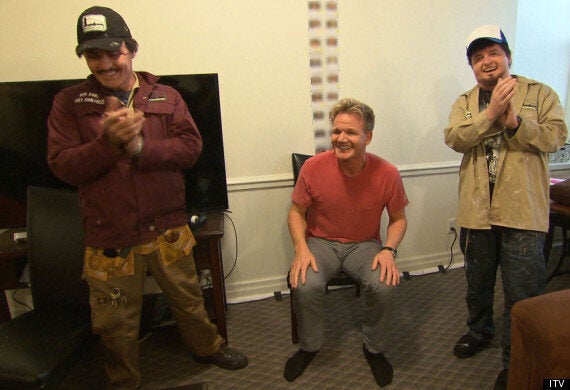 And after the ruse is revealed, the releived chef tells them: "I had no idea. I swear to God, I'm going to get you back!"
Watch the prank on 'Ant & Dec's Saturday Night Takeaway' this Saturday, 1 March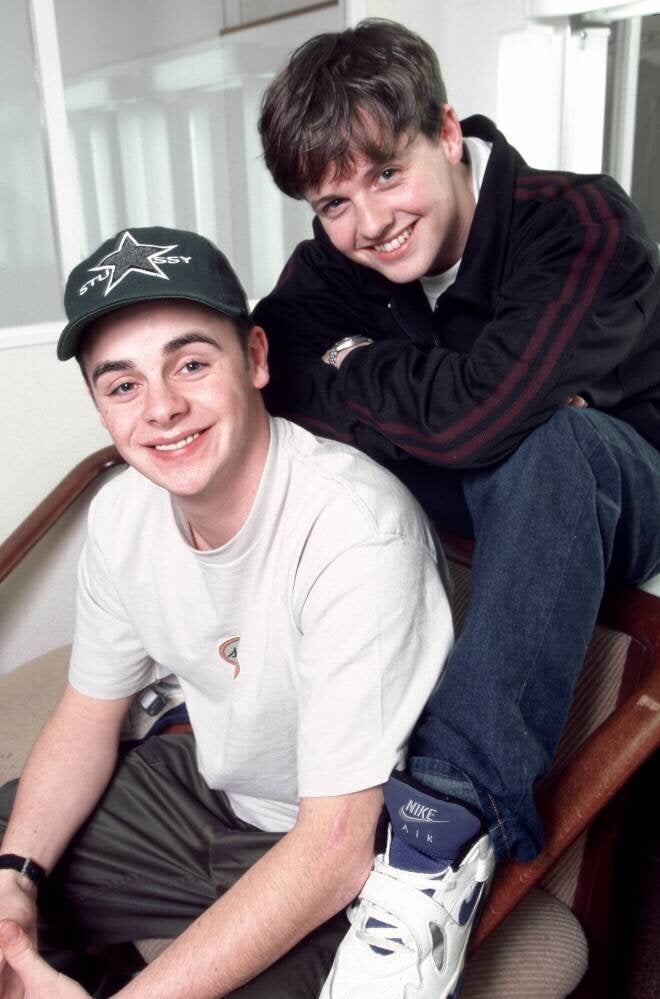 Ant and Dec Through The Years
Related