Coronation Street star Jack P. Shepherd - who plays Street troublemaker David Platt - has shared exclusive first pictures of his two-month-old son, Reuben.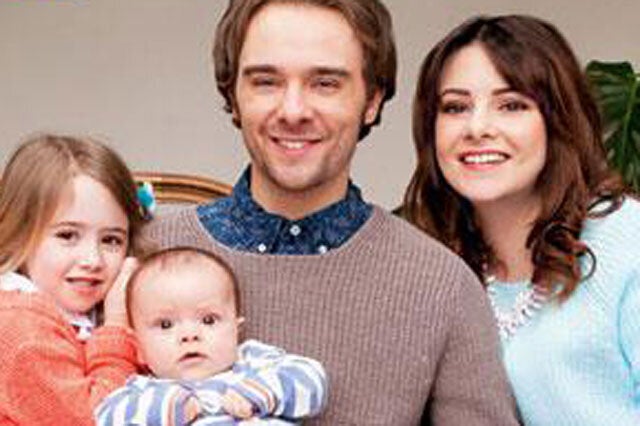 In photos for OK! Magazine the 26-year-old actor sits alongside his fiancée, Lauren Shippey, with their children - Nyla, five, and new addition Reuben.
Reuben was born on December 17 last year, two weeks after his due date - which proved no end of hassle for Lauren. "She was sick to death of being pregnant," Jack told the magazine.
"There was nothing I didn't try!" Lauren explained. "Pineapple, curry, walks, acupuncture, reflexology, everything.
"I expected to be tottering around Manchester, finishing my Christmas shopping with a glass of champagne," she added. "But he was just a lazy boy."
Reuben was finally born, weighing 8lb 12oz, two days after Lauren was taken into hospital to be induced.
Jack and make-up artist Lauren were teenage sweethearts who have been together since they were 14.
Their relationship has not been without its rough patches, though. In 2011 Jack fathered a child with glamour model Sammy Milewski - a baby boy named Greyson.
The actor made a public apology to his partner and their little girl, saying: "I would like to apologise to my family for all the hurt and pain I've caused them and ITV for letting them down. But especially I want to say sorry to Lauren and Nyla - the most important people in my life."
The couple certainly seem back on track these days, with Jack telling the magazine that he would like to have two more children - even though he doesn't fancy tying the knot 'until 2020 or 2025'.