What'sApp will quickly grow to more than a billion users, Facebook founder Mark Zuckerberg has said.
The mobile phone application was bought by Facebook for $19 billion last week.
It was also announced today that a voice calling service will be added to WhatsApp in the coming months.
From today any emails sent to @facebook.com addresses will instead be forwarded to your personal email. As such technically if someone has your Facebook account name, they technically have a way into your personal inbox too.
In a keynote speech at Barcelona's Mobile World Congress today, Zuckerberg said: "WhatsApp is a great company and it's a great fit for us. Already almost half a billion people love using WhatsApp for messaging.
"It's the most engaging app that we've ever seen that exists on mobile by far.

"About 70% of people who use WhatsApp use it every day, which kind of blows away everything else that's out there.

"What we see is that WhatsApp is on a path to connecting more than a billion people and there are very few services in the world that can reach that level and they're all incredibly valuable."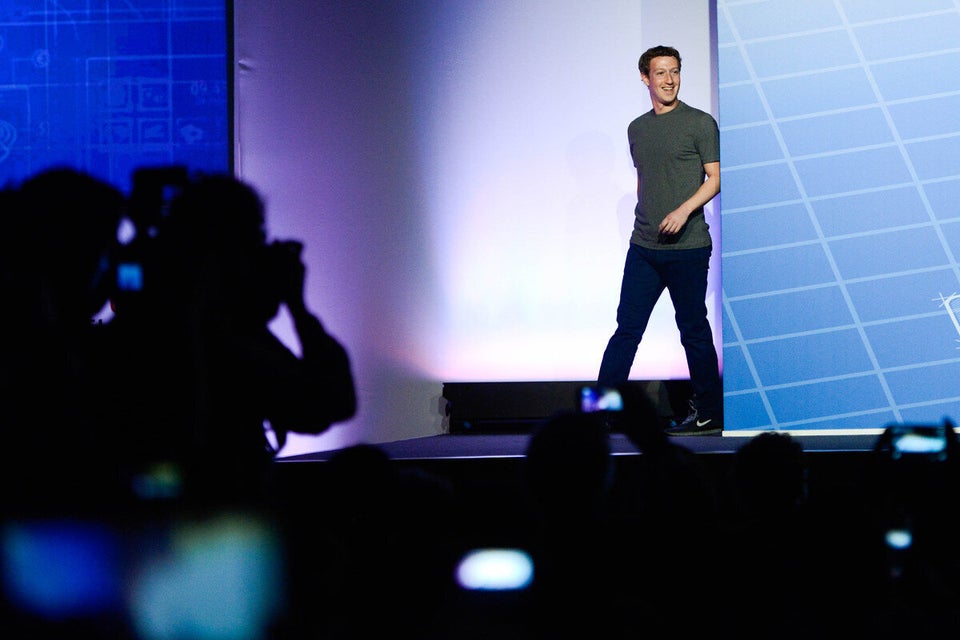 MWC 2014: In Pictures
The WhatsApp brand is to be maintained and its headquarters will remain in Mountain View, California.
It's co-founder and chief executive Jan Koum will join Facebook's board of directors.
"When we had the opportunity to be a part of this journey I was just really excited to take Jan up on that and to help him realise his dream of connecting a lot more people."

"In terms of fit for Facebook, when Jan and I first met and started talking about this we really started talking about what it was going to be like to connect everyone in the world."

"It wasn't really until we got aligned on that vision between Facebook and WhatsApp that we actually started talking about numbers and decided to make a deal.

"It's that vision that I think makes the companies such a great fit. It's the shared goal to help connect everyone in the world."
Koum told the conference that WhatsApp would offer a voice service for Android mobiles and iPhones this spring, with Blackberry, Microsoft and Nokia handsets coming later.
"We are going to introduce voice in WhatsApp in the second quarter of this year," he told the conference. "I think we have the best voice product out there. We use the least amount of bandwidth."
Popular in the Community