Brailsford, who has overseen an incredible period of success in cycling, will visit the squad to speak to the players ahead of England's friendly against Peru on May 30 - the final match before they fly out to their pre-tournament base in Miami.
Hodgson hopes that Brailsford, performance director for British Cycling and Team Sky principal, will inspire the England players - especially in terms of preparing themselves mentally for such a major event in their careers.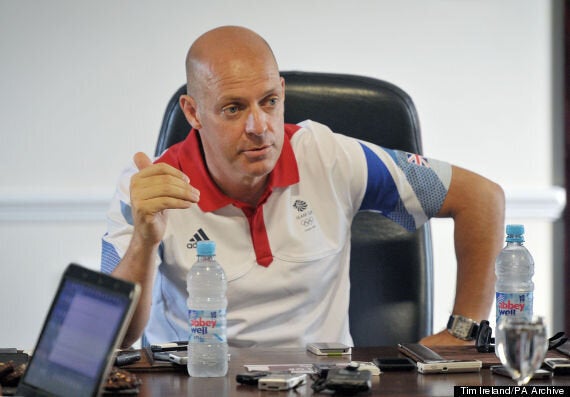 Brailsford has masterminded Team Sky's dominance of the Tour de France
The 66-year-old said: "Dave Brailsford will come and speak to us, which we are looking forward to.
"He has made a commitment he's going to come and speak to us in that period of time that we have before we play Peru.
"He will basically talk us about his experience and how he has found it preparing a team of the British cyclists' quality to win gold medals and to give the players a bit of a feel maybe as well that this is a fantastic occasion.
"One forgets sometimes how important these tournaments are and what big occasions they are, you don't get that many shots at it and you have a lot of time to regret if you don't give it your best shot.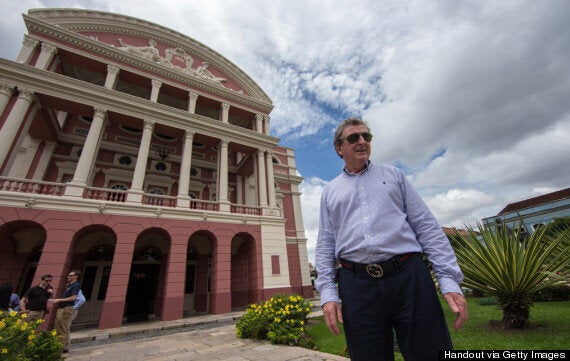 Hodgson will be coaching at his second World Cup finals this summer
"I bet the world is full of players who reflect back on tournaments they have had and have said 'I wish had done a bit more, I wish I had concentrated a bit more, I wish I had known then what I know now'.
"Maybe Brailsford can put a few thoughts in their head."
Hodgson is also considering employing the services of a sports psychologist, meanwhile, to help his players conquer their perennial penalty shoot-out jitters.
The Three Lions' spot-kick defeat to Italy at the 2012 European Championship - under Hodgson's supervision - was their sixth in seven attempts at the mini-game in major tournaments.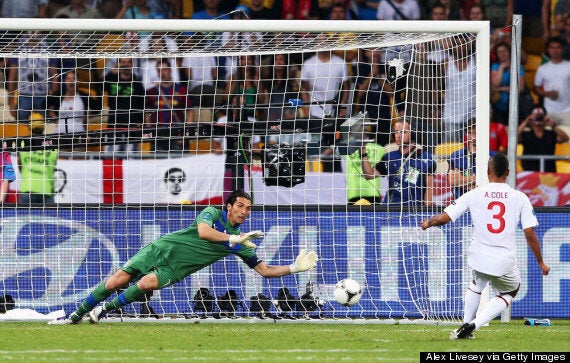 Ashley Cole misses his crucial penalty in the shootout defeat to Italy
So as preparations continue in earnest for Brazil, he is especially keen to see those players who suffer from what he calls a fear of "the next morning's headlines" cured.
The veteran coach, who this week names a squad to face Denmark in a Wembley friendly, confirmed players would be intensely drilled in scoring from 12 yards at their pre-finals training camp in Portugal, but conceded bringing a professional sports psychologist along could be similarly effective.
Speaking to Sky Sports' Footballers' Football Show, he said: "We are considering the possibility of inviting someone with us but it would have to be someone accepted by the group.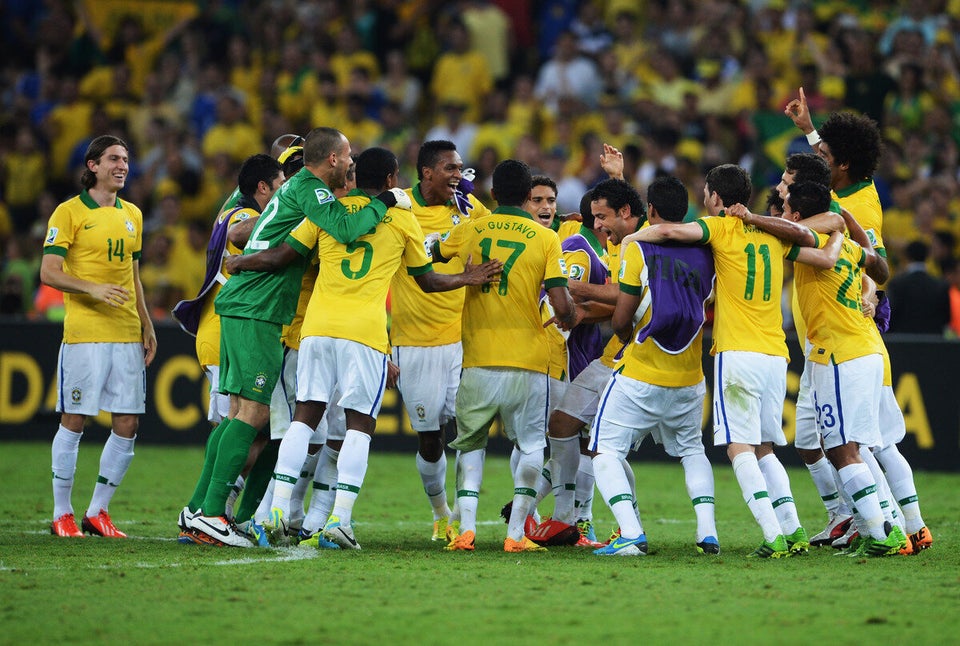 Who'll be at the 2014 World Cup?
"I'm not sure shipping someone in to give the players a lecture will work. It will have to be somebody who gets to know them. I think there's a possibility that we should just be encouraging players to know their penalty, to practise their penalty.
"We might have one or two very confident penalty-takers, but there are others who are a bit less confident and it's a matter of how we get to them.
"We need to know that when they go up they are as well prepared as they can be. It will be about their character, their confidence and their ability to block out the next morning's headlines.
"If a psychologist can find a way to block that out then we'd be very, very happy."