Riot police in Ukraine have apologised on their knees for taking part in operations against anti-government protesters in Kiev.
Lviv, a city of 760,000 near Ukraine's Western border with Poland, sent thousands of of people to Kiev to fill and defend Maidan. On February 19, the city declared independence from the government of President Viktor Yanukovych, who was ousted three days later by parliament.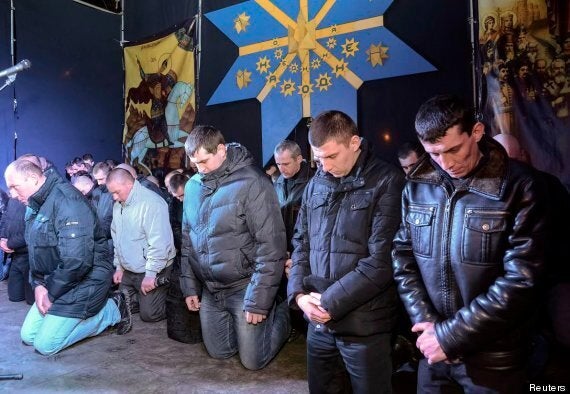 "I am asking you to forgive us," said one officer. "In memory of those who were killed, we want to kneel down."
The men never supported violence against peaceful people, he added.
The officers, who had returned from duty in the capital, were reportedly answered with chants of "Shame!" and "Tribunal."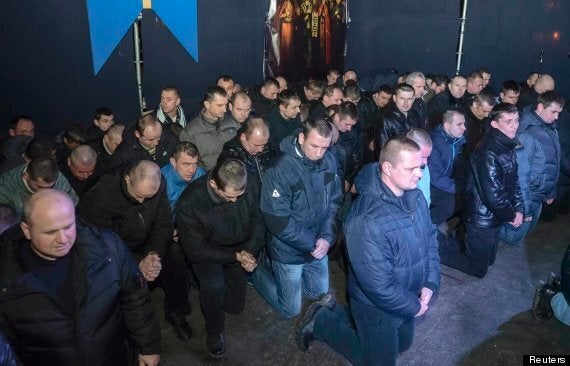 Related