In a surprising move, the notoriously private couple appear on the cover of the magazine this week with their six-week-old daughter.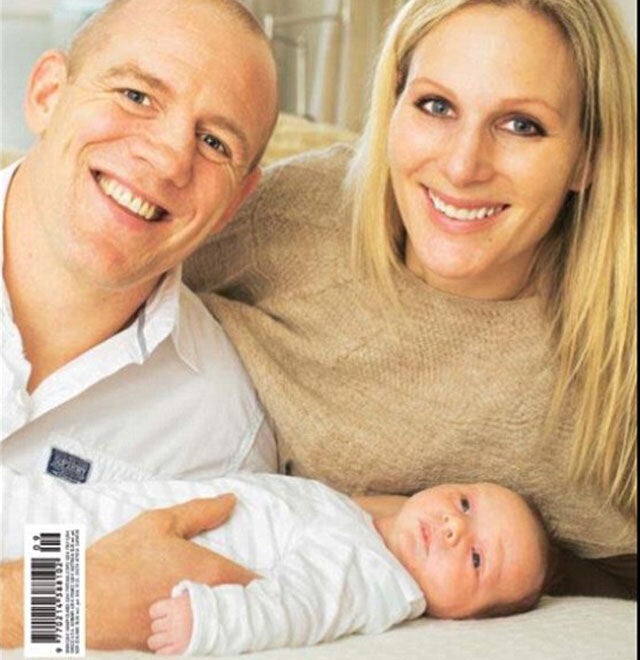 Mia is the Queen's fourth great-grandchild, and is 16th in line to the throne. Zara doesn't have a royal title and earns a living as a sportswoman, but the decision to sell their baby photos still comes as a surprise.
Speaking to the magazine, Zara said Mia is 'pretty relaxed and happy so far', adding that she had an epidural during the birth on January 17 at Gloucestershire Royal Hospital.
Zara told HELLO! that the couple 'never even considered going privately', but did hire a maternity nurse to help out in the early days. The new mum said they hired the nurse 'mostly to learn bits and pieces like bathing and feeding and general routine'.
Mike, who was described by his wife as a 'hands on father', said: "I still keeping looking at Mia and thinking 'Oh! We made that!'"
A spokesman for HELLO! magazine said: 'We are delighted that Zara and Mike Tindall chose to share their beautiful baby pictures with HELLO!"
It's not known if the Queen knew about the magazine deal before publication, or how much the couple were paid for the photos.
A palace spokesperson told the Telegraph: "Zara looks after all her own publicity. We wouldn't comment on whether the Queen was informed."
In 2008, Zara's brother Peter Phillips was criticised after he sold photos of his wedding to Autumn Kelly to HELLO!. He reportedly received £500,000 for the coverage.