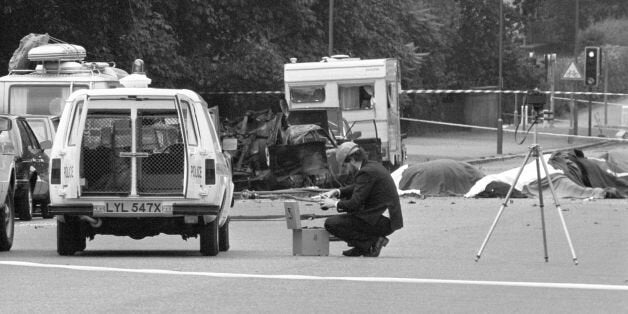 David Cameron has announced a judge-led inquiry into the Government scheme to deal with on-the-run Irish republicans which involved secret letters sent to more than 180 IRA suspects.
Mr Cameron has condemned the actions that led to the collapse of the case against Hyde Park bombing suspect John Downey as a "dreadful mistake".
"I agree with the First Minister of Northern Ireland that, after the terrible error in the (John) Downey case, it is right to get to the bottom of what happened," Mr Cameron said.
"The case has already been referred to the Police Ombudsman but, as the First Minister has said, we should have a full, independent examination of the whole operation of this scheme.
"So I can announce today that we will appoint an independent judge to produce a full public account of the operation of this administrative scheme to determine whether any other letters were sent in error."
The judge will be given "full access to government files and officials" and will report by May, Mr Cameron said, with the findings being published.
The Prime Minister said the letter giving Downey a false assurance that he was not wanted by British police over the IRA attack should never have been sent and a rapid factual review would be carried out to make sure "this cannot happen again".
Families of the victims of the bloody 1982 attack, in which four soldiers died, said they felt "devastatingly let down" by the decision.
Convicted IRA member Downey, 62, of County Donegal, had received a "letter of assurance" in 2007 when in fact there was an outstanding warrant against him.
Mr Cameron told MPs: "We should be absolutely clear. The man should never have received the letter that he received, Downey.
"It was a dreadful mistake and mistake that we now need to have a rapid factual review to make sure that this cannot happen again.
"But whatever happens we have to stick to the principle that we are a country and a government under the rule of law."
Mr Cameron said it was "absolutely shocking" that Downey was not going to be tried for the bombing.
He said: "I completely understand the depth of anger and concern that people will feel right across this country about the appalling events that happened in 1982 and the fact the person responsible is now not going to be appropriately tried.