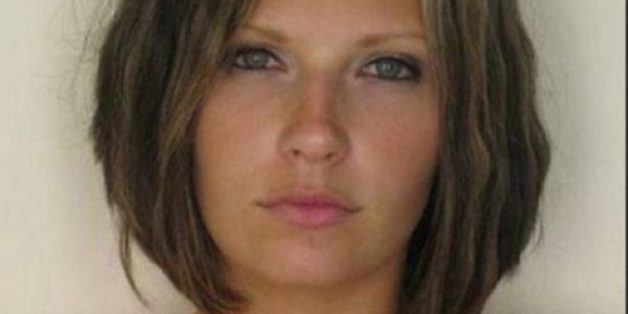 imgur
SEE ALSO: Meet-An-Inmate.Com: Ranker Rates Top Most Beautiful Women Behind Bars (PICTURES)
A drunk-driver has threatened to sue an internet website for using her mugshot as a promotional image - because she is so attractive.
Meagan Simmons' mug-shot went viral when she was pulled over in 2010, dubbed a "hot convict" by the internet. It led to a 15-minutes of fame.
At the time, Simmons told The Huffington Post she had thought about posing for PlayBoy off the back of her new found fame: "If [Hugh Hefner] himself contacted me, I think that's an offer I couldn't refuse," Simmons said.
But now Simmons, a former waitress with a huge following on Twitter and Instagram, claims that InstantCheckmate.com, which performs criminal background checks, used the picture in an advert without her permission, according to the Daily Mirror.
The slogan under her image says "looks can be deceptive."
But Simmons claims use of the image invades her privacy and has cause her distress..
Her lawyer Matthew Crist, told Tampa Bay Times: "At the end of the day, this is actually about intellectual property.
"If someone is going to use your image, they need to pay you for it."