That is the criticism of the BBC's director of television, Danny Cohen, who has made it clear he expects to see sports shows shaking up their quotas.
This pronouncement comes days after the BBC announced that its dramas would be including more black and gay actors to reflect British society more accurately.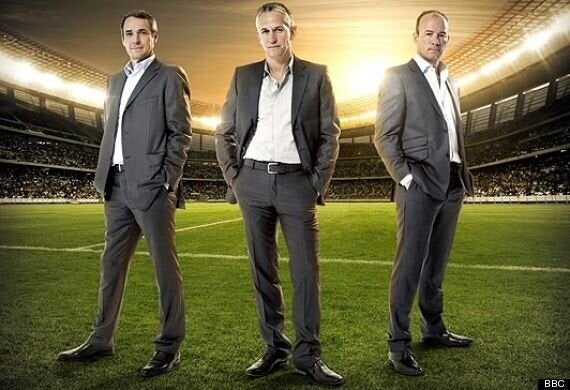 Match of the Day host Gary Lineker with regular pundits Alan Hansen and Alan Shearer
Danny Cohen said yesterday, "If we have five people on a panel show, it shouldn't be five white men. I think the same thing of Match Of The Day. It's a very diverse sport and it shouldn't be like that."
A typical lineup currently on the show would include host Gary Lineker, former teammate Alan Shearer, and retired Scotland and Liverpool player Alan Hansen. Other faces on the show belong to former players Robbie Fowler and Michael Owen.
Black former Man U star Rio Ferdinand is billed to join the BBC's World Cup team in Brazil this summer.
Do you think the BBC's sports shows need to include a more diverse lineup? Share your thoughts below...