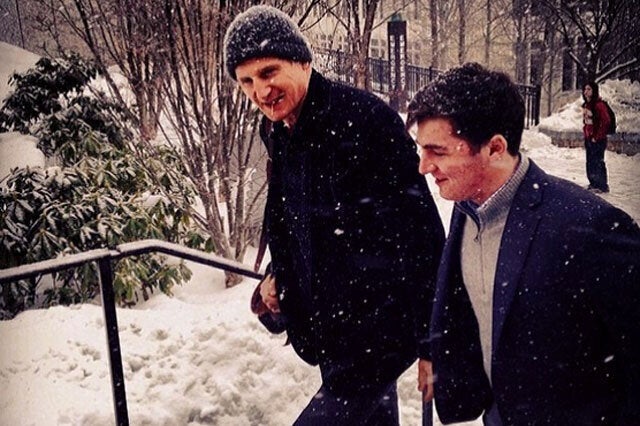 Actor Liam Neeson made a surprise appearance at Boston College in the US, joining his son, 18-year-old Micheál, on a tour of the prestigious Jesuit university.
The Love, Actuallystar and his son were accompanied by a female student who led them around the campus, which is just 200 miles from the family's New York home and counts US Secretary of State John Kerry among its former students.
Both father and son were wrapped up warm as they ploughed through the heavy snow, part of the extreme weather which has battered the north-eastern United States this winter.
Neeson can currently be seen inThe Lego Movie, as (literally) two-faced secret agent Good Cop/Bad Cop. But it was his role in kidnap thriller Taken that seemed to grab the students' imagination, with one Twitter wag speculating that the reason for the visit was that: "he's looking for his daughter".