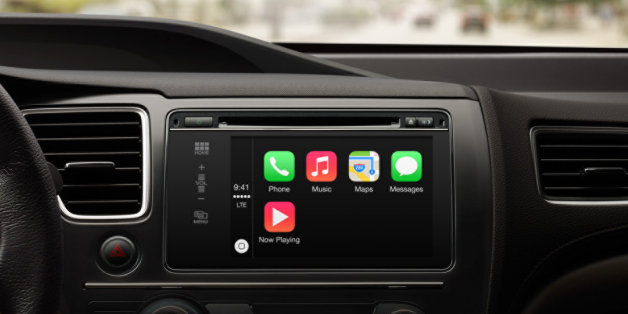 Apple
Apple has announced 'CarPlay' - a version of iOS designed specifically to be used in the car.
And yes, that includes Apple Maps.
The new iOS-based software lets drivers use maps, listen to music (and Spotify), and talk to Siri with the touch of a button on the steering wheel.
Apple said that vehicles from Ferrari, Mercedes-Benz and Volvo will be the first to launch the software, while others including Jaguar, BMW and Ford will eventually launch cars with the built-in OS.
Drivers will need to own an iPhone and connect it to 'CarPlay' in order to use many of the features, including voice commands for calls and texts.
At launch the range of available third-party apps is limited, meaning you won't be playing Flappy Bird in your car just yet. But we expect the range of available apps to grow over time.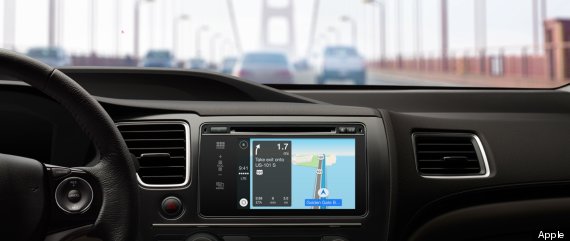 The service will be seen as a direct challenge to many other existing in-car experiences, including Ford's own 'Sync' and a rumoured Android-based car OS coming from Google later this year.
Apple said CarPlay was designed to be an "incredible" and simple experience - but to minimise distraction, and keep the focus on safety.
"CarPlay has been designed from the ground up to provide drivers with an incredible experience using their iPhone in the car," said Greg Joswiak, Apple's vice president of iPhone and iOS Product Marketing.

"iPhone users always want their content at their fingertips and CarPlay lets drivers use their iPhone in the car with minimized distraction. We have an amazing lineup of auto partners rolling out CarPlay, and we're thrilled it will make its debut this week in Geneva."