You don't have to be a woman to celebrate International Women's Day. In fact, you don't have to be an international woman - those of us who don't travel much are, amazingly, still included.
And here at HuffPost UK, we are celebrating funny women in particular. Below are just a handful of funny quotes from some of our favourite women. Quotes about being women, being themselves, being with men, being without men, wearing make-up, not playing football… and so much more.
Funny ladies of the past, present and future: we salute you.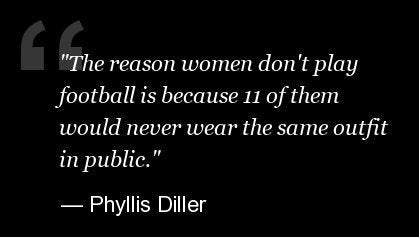 On Being A Woman: 45 Funny Quotes