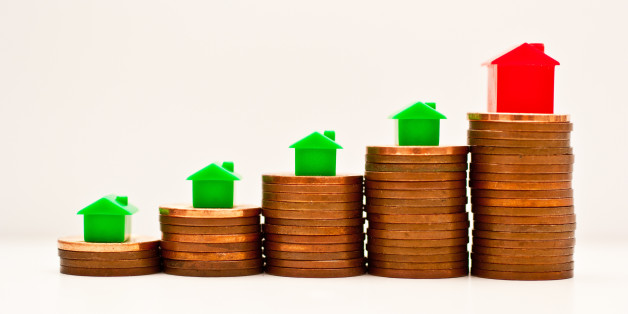 Andrew Knowles via Getty Images
The average small central London flat will cost more than £36 million by the middle of the century, according to one of the biggest investors in "prime" central London property.
In a stark prediction, London Central Portfolio forecast that central London's exorbitant property prices will continue to rise over the next few decades and leave it twenty-four times as expensive by 2050.
Hugh Best, LCP investment director, said: "The average price in prime central London is now £1.5m, and has been growing at 9% a year, which we think is firmly sustainable. They have been growing at that level for 40 years and we see no reason for that to change."
Prime central London property prices contrast with UK property as a whole, with the average price recently hitting £250,000. But if prime central London property continues to grow at a 9% growth rate, an average £1.5 million flat will be sold for £6.3 million by 2030 at a 9% growth rate and £36 million by 2050.
LCB chief executive Naomi Heaton poured cold water on fears that the tensions in the Crimea over Russia's standoff with Ukraine would dampen the market, saying: "The Russians are only a part of the market and have been dwindling in number over the past few years … we could instead have the Ukrainians coming in.
"London is the destination for the high net worth community of the world, and we are only just beginning to see the mainland Chinese. The loss of some Russian oligarchs is not a fundamental loss for the market."
However, Joshua Raymond, chief market strategist of cityindex.co.uk, argued that an escalating Ukraine crisis could have undermined Russians' ability to investment in the London property market.
He said: "A huge amount of Russian assets lie in the UK. Russian wealth is placed in key western banks, whilst the popularity of strategic assets in the UK such as the London property market and even football clubs (Chelsea FC) has held true for oligarchs and wealthy Russian investors for some time.
"If these assets are frozen and Russians cannot buy into London properties, one of the sources of London's price bubble will be taken away, putting property prices in London at risk."