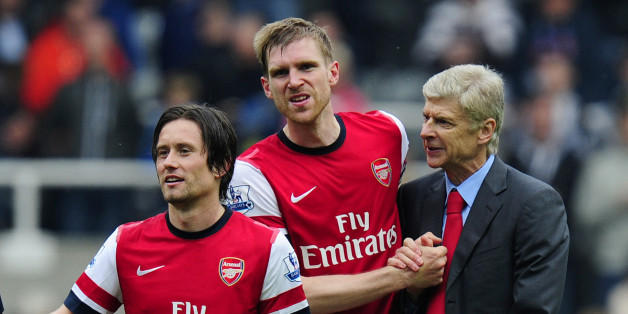 Stu Forster via Getty Images
Per Mertesacker And Tomáš Rosický have signed new contracts with Arsenal but Bacary Sagna's future at the club remains in doubt.
Sagna's deal expires this summer and he is believed to be holding out for a £100,000-a-week three-year deal.
The Frenchman, 31, signed for Arsenal in 2007 and has enjoyed a timely resurgence following an error-prone 2012-13.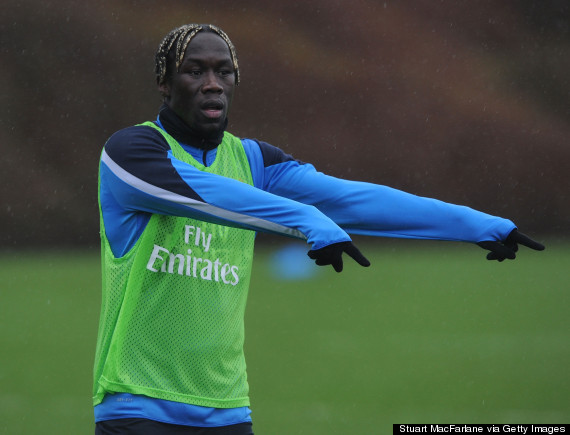 Sagna joined Arsenal from Auxerre in 2007
Rosický, 33, has extended his contract until 2016 having impressed despite his peripheral role at the Emirates Stadium.
The Czech Republic international joined Arsenal just before the 2006 World Cup and has made 209 appearances for the club.
Mertesacker, 29, experienced a torrid start after he joined the Gunners in 2011 but has emerged as one of the Premier League's finest defenders and could be appointed captain next season.
The German's new contract runs until 2017.
Mertesacker said: "It was easy for me to commit myself to the Club. I have been here for two and a half great years and feel I have great support from everyone at the Club and the fans. I'm really looking forward to having more years coming up with this fantastic club. We have a great team here and we all want to do our best to win trophies."
He added: "On my first visit to England as a boy I bought an Arsenal jersey as a souvenir and I was so proud wearing it when playing football with my friends. Many years later, I have become a real Gunner, being even more proud to wear the Arsenal jersey. I am truly thankful to the Club and all the supporters for the time I have had here so far. And today I am deeply proud to have extended my contract with Arsenal. I'm proud to be a Gunner."
Rosický added: "I'm very happy that I'm staying at the Club. I'm proud that I'm still here after a long time and that it still continues. I'm glad I'm here at Arsenal and we're all trying our best to win trophies for the Club and our supporters."