The head of Ukraine's security service says that the country is reeling from a cyber attack on mobile phones.
Valentyn Nalivaichenko, chief of the SBU service, told Reuters that equipment in Russian-controlled Crimea is being used to attack MPs' mobile phones.
He said that the attack was aimed primarily at blocking phones, though others have reported a variety of other problems.
"I confirm that an IP-telephonic attack is under way on mobile phones of members of Ukrainian parliament for the second day in row," Nalivaichenko told Reuters.
"At the entrance to (telecoms firm) Ukrtelecom in Crimea, illegally and in violation of all commercial contracts, was installed equipment that blocks my phone as well as the phones of other deputies, regardless of their political affiliation."
ITV said that government phones had also been "tapped" - which implies data and communications have been compromised, not just blocked.
"The security services are now seeking to restore at least the security of communications," he added, Reuters said.
"All state information security systems were unprepared for such a brazen violation of the law."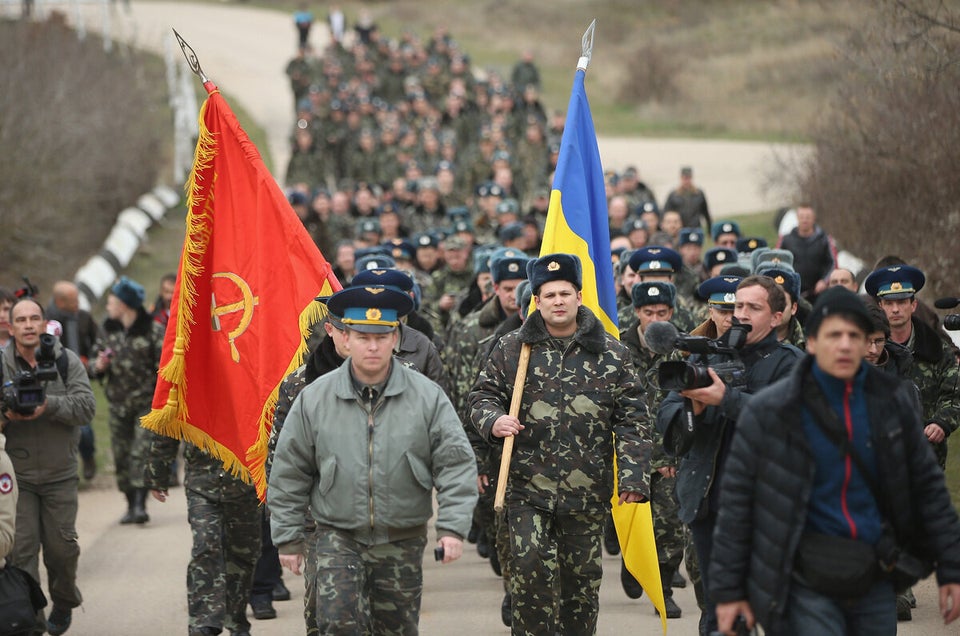 Russian and Ukraine Standoff
However, other sources suggest that so far in the conflict other forms of cyber attack have not been observed.
The Christian Science Monitor reports that traditional DDoS attacks - in which servers are overloaded with junk traffic - and most ISPs there say they are unaffected.
Taras Kuzio, a Ukraine expert at Johns Hopkins University, told the magazine that the reason might be that Ukraine has many top-class hackers of its own, and could retaliate with almost equal force if hit.
Kuzio said: "These [Ukranian] guys are fantastic. So if the Russians tried something like a cyberattack, they would get it right back. There would be some patriotic hackers in Ukraine saying, 'Just who are the Russians to do this to us?"
But still more reports suggest that an undercurrent of wider cyber attacks may be ongoing, with targets including various national news websites and broadcasters.