We never had TV presenter Gabby Logan down as a comedian but it seems she's quite the wag after labeling Wimbledon tennis champ Andy Murray a 'miserable b******' during a jokey talk with students at Leeds university.
The BBC Sports and 'Splash!' presenter also called her colleague Gary Lineker a 'crisp salesman' at a talk in front of 100 students at Leeds Trinity University where she was made chancellor last year.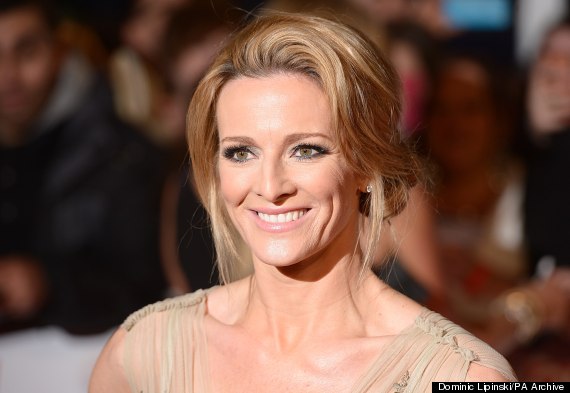 Gabby Logan
Talking about tennis star Murray, she said: "I was a big fan. Then at the Olympics he had just won a silver with Laura Robson and he was the moodiest most miserable b****** I've ever met in my life because he only won a silver.
"If I wasn't on live telly I'd have gone 'Cheer up'." Andy Murray
And on former England footballer and fellow BBC host Gary Lineker she joked: "A lot of people don't see Gary as a footballer any more, they see him as a crisp salesman... sorry, they see him as a broadcaster."
She also poked fun at runner Paula Radcliffe, telling students: "During the World Championships I was working with Paula Radcliffe.
"One guy tweeted and said 'My wife thinks Paula's dress is nicer than yours'. So I showed Paula and she p***ed herself. Again."
A spokesman for Gabby told The Sun: "These people are friends and acquaintances of Gabby's who she has the utmost admiration for, and the quotes clearly formed part of a humorous speech."
LIKE US ON FACEBOOK | FOLLOW US ON TWITTER