If you live in London, then invariably you think the Tube is a horrible, over-crowded mess of disconnected lines and stations that any idiot with half a brain could decide.
In fact, you probably think that if you live in any major city on Earth with a train system.
What luck, then, than a new online distraction has arrived that gives you the chance to prove that you couldn't do any better if you tried.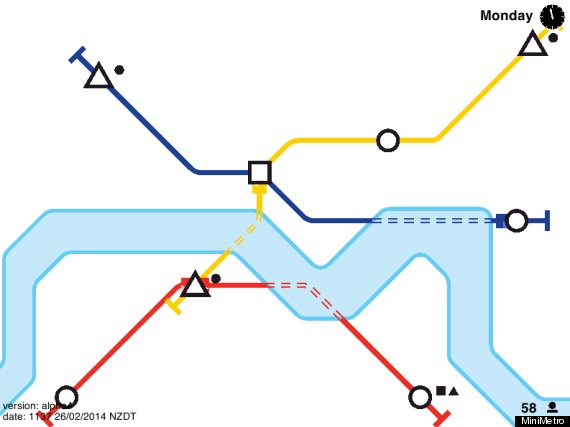 MiniMetro is a new game - currently in a pre-release stage - in which you are tasked with drawing simple, colourful tube lines all over a blank and rapidly expanding city, in the most efficient way you possibly can.
If all goes well your little squares, triangles and circles will get where they need to go with a minimum of fuss. What is more likely is they will instead end up crushed in your dystopian city's version of Oxford Circus, King's Cross and Euston all rolled into one.
Check it out here - the game's makers are preparing for a full launch later this year on desktop and mobile, and it has 'massive hit' written all over it. You can vote to get it onto the Steam games platform here.
While the current version has a few bugs it's still a really engaging way to understand the mundane difficulty of running a major metropolitan transport network.