"Uncomfortably well."
That was Williams F1 co-founder Patrick Head's verdict of the pre-season test programme which ended last weekend with the team high in the timing rankings.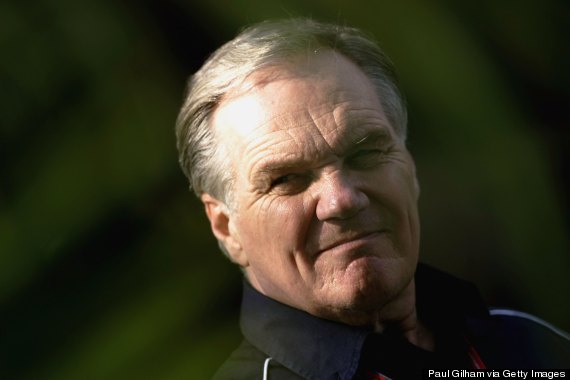 Patrick Head was involved with all 16 of Williams' F1 titles
Head was talking to The Huffington Post UK at the unveiling of the FW36, the new car for the newly rebranded Williams Martini Racing team, in west London.
"Yes, we were fast in Bahrain but that wasn't a great surprise because the guys had done well in Jerez as well at the first test," he added.
"It went well from a Williams point of view and that's what is really pleasing."
The team will also be happy that the new Mercedes engines performed well in comparison to previous suppliers Renault, whose teams, including world champions Red Bull, have struggled throughout pre-season and face a race against time to get their cars ready for the opening Grand Prix in Melbourne next weekend.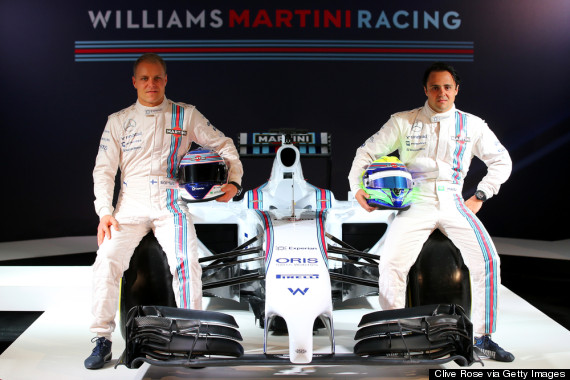 Felipe Massa and Valtteri Bottas with the new Williams FW36
Which makes it all the rosier for Williams after one of their worst seasons in F1, although Head is naturally cautious.
"Last year was bad and we couldn't really have started from a lower base this time," Head continued, adding: "but we have new people in and that's given us a bit of a lift.
"Sometime you've just got to bring in talent from outside."
Head was referring to a number of new faces at Williams, including Ferrari refugee, Felipe Massa, who ended an eight-year relationship with the Scuderia to move to the Grove-based team.
SEE ALSO:
At the time, the Brazilian's decision was regarded as a move down the F1 pecking order after being let go by Ferrari. After all, Williams only managed to score give points last year.
Now it looks to have been an astute move for Massa, who teams up with Valterri Bottas, one of the sport's hot young talents. In the most recent Bahrain test Massa topped the third days' time sheets with his team-mate second fastest on the final day.
What was pleasing for Head though was the mileage.
"We covered a lot of distance and the team came back happy. It's all gone rather well," Head said, before adding with a wry grin: "Uncomfortably well."