Ellie Goulding has made some pretty bold statements about the way female pop stars dress, declaring that it's possible to be successful without "dressing like a skank".
The 27-year-old is keen to emphasise that celebs wearing raunchy clothes don't bother her too much, but goes on to note that plenty of female singers don't feel the need to sex things up.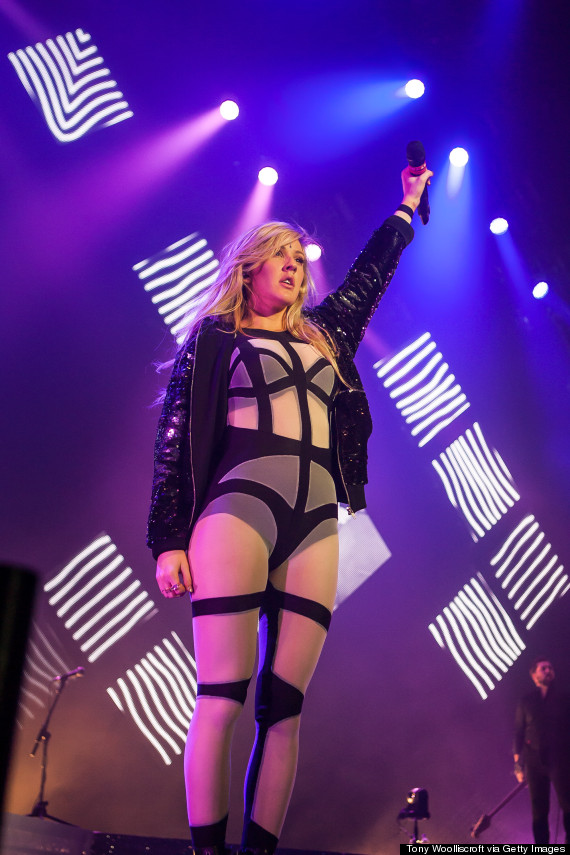 Body confident Ellie isn't afraid of daring outfits
"I don't have anything against being sexy. If a pop star exposes herself or doesn't wear a lot, it doesn't really bother me the way it bothers other people," she tells Hunger magazine.
Ellie isn't a stranger to cut-out panels or saucy sheer garments, however the Hertfordshire-born singer is adamant that "dressing provocatively" isn't a requirement for chart-topping female singers.
"Some of the most successful girls don't portray themselves as sex symbols. Lorde is doing exceptionally well - she's been number one in America for ages and she doesn't dress like a skank," she adds.
"Lily Allen is doing really well and she doesn't dress provocatively. If you make good music, then that's all you need." Ellie's show-stopping ELLE Style Awards ensemble attracted a lot of attention
The 'Burn' singer credits her healthy lifestyle with giving her the confidence to rock daring ensembles.
"I think I feel more confident with how I look and my body in general," explains Ellie. "I've always exercised and eaten fairly well, and I've given up eating meat and fish. I feel like I've matured - I can wear what I want now and be confident.
"The awkwardness of my teenage years and early twenties has passed. You just become comfortable and everything falls into place."
Ellie is one of the stars performing at We Day today (March 7, 2014), watch the live stream here.
LIKE US ON FACEBOOK | FOLLOW US ON TWITTER