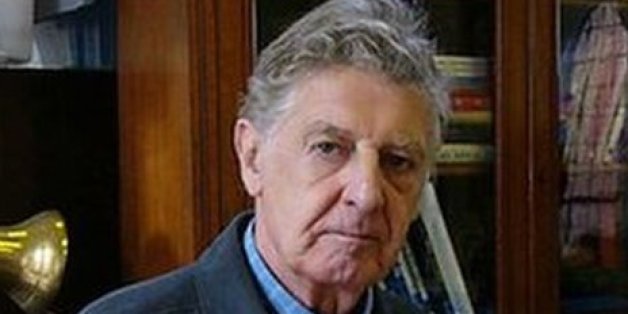 PA
Actor James "Jimmy" Ellis, who played Bert Lynch in Z-Cars, has died, the BBC has reported.
The Belfast-born actor was 82 and died from a stroke in Lincoln Hospital early today.
Ellis became a familiar face through his role in the BBC police drama, which was a household favourite from 1962 to 1978.
He played alongside a young Kenneth Branagh in BBC Northern Ireland's series of "Billy" plays and also starred in programmes such as Doctor Who, In Sickness And In Health, Ballykissangel and Only Fools And Horses.
Peter Johnston, director of BBC Northern Ireland,said: "We are saddened to hear about the death of Jimmy Ellis. He was a major talent from Northern Ireland, famous for his roles in Z-Cars and the Billy plays.
"He will be deeply missed by all his colleagues on screen and on stage."
In 2008 Ellis was awarded an honorary doctorate from Queen's University, where he had been a student, for services to the performing arts.
He also studied at Belfast's Methodist College and at the Bristol Old Vic.
He began his acting career at Belfast's Group Theatre in 1952 and was appointed director of productions in 1959.
He played bullying father Norman Martin in the 1982 production of Too Soon To Talk To Billy - the first of a trio of Graham Reid plays focusing on working-class Ulster Protestants.
Sir Kenneth Branagh, who was then just out of drama school, played his son Billy.
The death of Ellis's son Adam, 28, who was murdered while fishing from a towpath in west London when a stranger demanded his money, was devastating. His second wife, Robina, broke the news to him.
In a March 2012 interview with the Express, the actor recalled: "I went berserk. I wasn't in possession of my senses. I kicked open the doors of every pub in the street shouting 'Who knows who murdered my son?'"