An investigation by the Sunday Post has found poverty stricken Brits willing to sell their organs on Facebook.
A reporter posing as the brother of a woman in need of a transplant received 11 offers including one from a man in the North-East of England.
The gentleman in question requested £30,000 and even started to make arrangements to meet the reporter in person.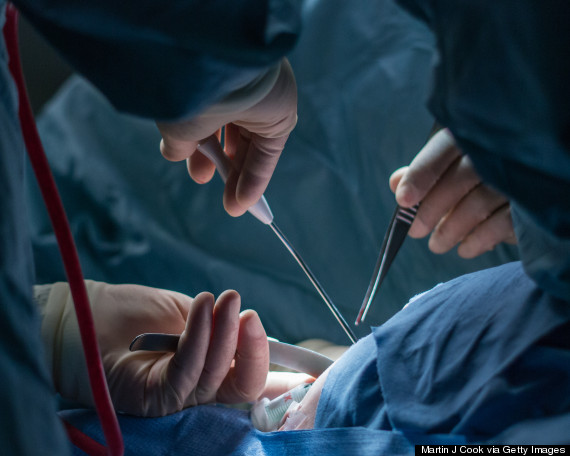 Black market surgical procedures may not be as clean as this...
Another individual asked for £20,000 to help him and his pregnant girlfriend return to his native Hungary.
The contacts came through a Facebook page specifically set up for initiating contact between those wishing to buy or sell organs.
Selling organs in the UK is illegal with a jail term of up to three years.
More worryingly than prison though is the prospect entrusting the transplant procedure to shady underworld gangs.
Alan Clamp, chief executive of the HTA, the body in charge or regulating organ donation in the UK, told the Sunday Post: "Before a transplant from a living donor goes ahead, the hospital transplant team will assess if the donor is suitable and run several tests to ensure the transplant will be as successful as possible.
"We need to satisfy ourselves that the donor knows the risks involved, that the donor has given consent freely and no reward has been offered or received"