David Bowie is showing support for this year's Record Store Day (April, 19) by releasing two limited edition 7in picture discs of tracks celebrating their 40th anniversary this year.
The Guardian reports that Bowie fans in the UK will be able to purchase a 7in disc of 'Rock'n'Roll Suicide' while US fans are being treated to a 7in featuring the single '1984'.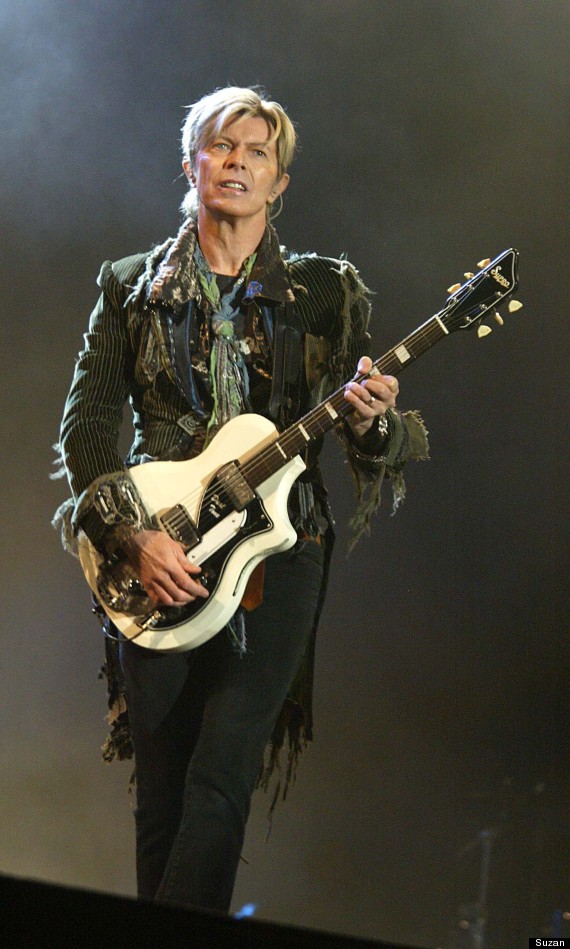 Both singles are celebrating their 40th anniversary this year
The 'Rock'n'Roll Suicides' disc will also feature a clip from 1973, when Bowie officially retired his Ziggy Stardust alter ego.
The iconic 'Starman' singer also showed his support for Record Store Day last year, by releasing a collectible edition of 'The Stars (Are Out Tonight)' from his latest album 'The Next Day.
Bowie won the Best Male Solo Artist award at this year's Brit Awards and sent Kate Moss to accept the prize in his absence.
He also celebrated his 67th birthday recently, something we at the HuffPostUK marked for him in style...
LIKE US ON FACEBOOK | FOLLOW US ON TWITTER