Ian Wright breaks down in an emotional documentary, exploring his journey from a childhood of bullying and abuse, to fame and success as an England footballer.
In the show to be aired tonight on ITV4, the former Arsenal goal-scorer tells the interviewer of the anger he still feels about his childhood, and the harsh treatment he received at the hands of his stepfather, who came into his life when he was a youngster...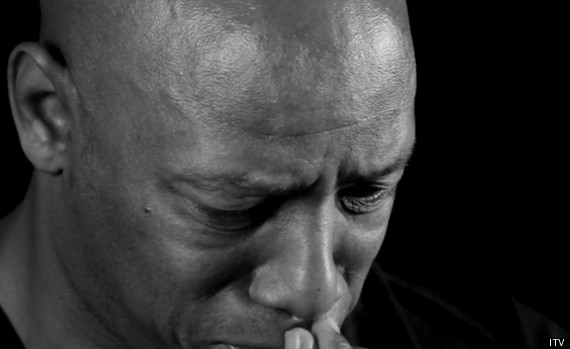 Ian Wright is overcome as he remembers the harsh details of his childhood
"Dad left when I was about 18 months and it was one of those where I saw him in like ten-year spells. And my stepdad came in, I must have been about five, six, that's when I remember him from, and he wasn't a nice fella."
Recounting specific episodes, Ian, who has had counselling for the anger he still feels, admits he remains resentful...
"And I could not understand, even with having nothing, how somebody could come in and treat a child like my stepdad treated me. And it's feelings that I harbour that even with the counselling it's very hard to try and shake them off. It's very, very hard."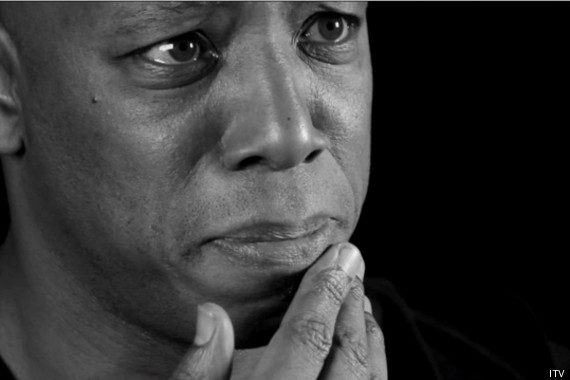 Ian Wright stresses the importance of good male role models in a young boy's life
In the programme, the former footballer, now a coach and TV pundit, also talks about the importance of male role models, his occasional forays into trouble, the figures who helped turn it around for him, and how he lived for 'Match of the Day'.
Ian Wright: Nothing To Something - ITV4 at 10pm on Tuesday 11 March
LIKE US ON FACEBOOK | FOLLOW US ON TWITTER