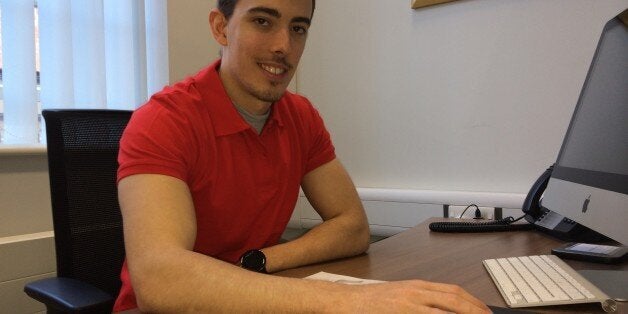 Michael Williams, a student at Chester University, and Alex Franklin, a recent Chester graduate, have made waves over the North Sea after a Denmark-based company fell in love with their ethical products.
The pair have since entered into a partnership with Neutral, to produce what they describe as "the most advanced range of Fairtrade B2B clothing available in the UK".
HuffPost UK had a quick chat with Alex to find out just what was behind the duo's success - and what the future looks like.
Why did you decide to start your own business?
For myself, and my co-founder Michael the reason for starting a business are very different, but our core goals are very much aligned, with the intention to make a difference through our businesses and have a positive impact on a wider scale.
For me starting a business for me was a result of a very cliche moment; having suffered a life threatening illness. This changed my outlook, and goals, leading to my ambitious attitude, with a desire to make an impact. I found it difficult to get a job after graduating with a degree in Graphic Design, so began looking at other ways to make my life successful and satisfy my ambition.
Michael, however setup his first business at 16 whilst still at school and his skills very much compliment mine.
How did you raise the money?
Our business model has been developed to be very lean; this has allowed us to grow the business organically, without any external investment. This has been of importance as it has allowed us to reduce risk, as well as maintain full control of the company.
We felt maintaining this control was vital as it has enabled us to stay true to our values of the highest ethical and environmental standards, as well as maintaining quality and innovation throughout, without the influence of external finance.
This business model has been designed to be highly scaleable and flexible, enabling us to work with larger organisations whilst maintaining positive cash flow.
Story continues below gallery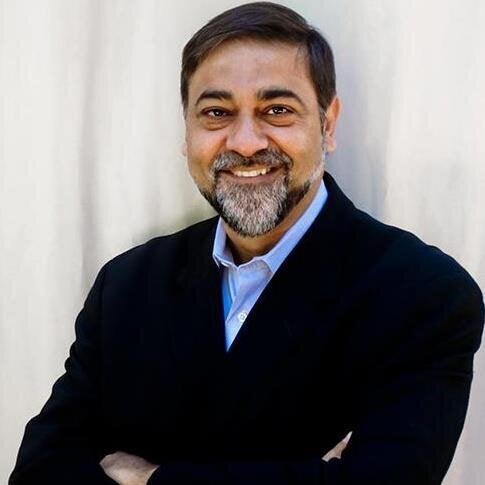 How Entrepreneurs Come Up With Great Ideas
What would you have done if you hadn't started up your own venture?
It has always been my intention to run a business, but if I wasn't doing what I am doing now I think I would go into marketing.
Marketing appeals to me as no matter how great the business or product, you need to be able to market it well, to draw in your target market. I would have used this to build up my current skill sets of which could then be applied to another venture later down the road.
My business partner Michael is also very similar, in the sense starting a business was always his end goal.
What support did you have?
Our main support line is from our business mentors, of which we speak with on a regular basis to get an outside perspective on things.
Furthermore there is a great deal of support from within the company, as we maintain close relationships with everyone within our team, something we feel is key to our success.
What challenges have you faced? What have you learnt?
The biggest challenge we have faced has been gaining credibility at such a young age, as many expect us to be lacking in experience. However, our backgrounds, awards and personal credentials as well as our global client base has allowed us to overcome this successfully.
Furthermore when we were starting out it was also challenging keeping the business as lean as it is. However we have learnt a lot from this, this has further allowed us to build very strong foundations to the business of which we can continue to build upon.
What ambitions do you have for the future?
Our main goal for the future is to lead change within our industry, encouraging businesses and consumers who buy clothing to make more environmentally friendly and ethical choices. We hope this will eventually ensure it is standard practice in the textile industry to be environmentally friendly and ethical; helping both people and the planet.
The one thing that does concern us to a degree is those green washing our industry. There are many companies that appear to be green companies, however a lot of their accreditation is self certified, not external. This leads to confusion and frustration among customers, which we feel is a deterrent.
How well are you doing in business?
Our growth has been far quicker than what we expected. The targets we set for month 6 was achieved during month 2 and we're projected a turnover of half a million pounds next year.
We've formed a partnership with Danish company Neutral® to allow us to take on the UK clothing market with the most advanced range of Fairtrade clothing available. Having sold several thousand in the first month of launching them we're very excited about their growth.
We're really excited about the work we do with universities in the UK, as they are leading the charge to make procurement more sustainable and we are one of the simplest ways to do that.
Do you have anyone you look up to?
There are many people I look up to, not just business people, but those from many different walks of life. I feel we can take a lot from others and learn a lot from how they approach things, especially if they are from different industries to our own. I also believe you can learn a lot from those you work with, having learnt a great deal from the team at A.M. Custom Clothing.
However what really inspires me are those that strive to have a positive impact through the work they do.