Holly Willoughby is the latest celebrity victim to get pranked by Ant and Dec during one of the TV duo's 'Saturday Night Takeaway' undercover stunts.
The mischievous pair turned the tables on the 'Surprise Surprise' host after tricking her into believing she was reuniting charity worker Annabel with her boyfriend Richard, played by Ant.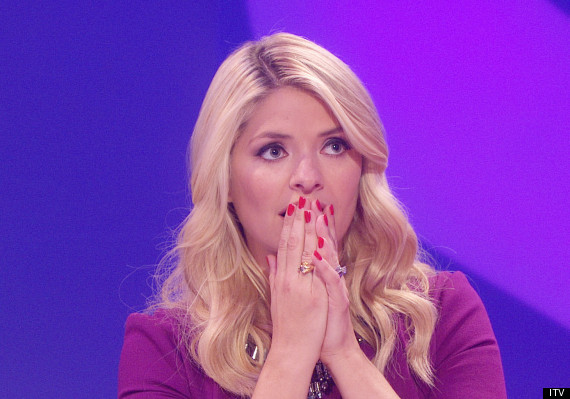 Holly Willoughby
Joining Annabel on stage are her fellow colleagues (played by actresses) and her boss Jean Luc (played by Dec).
Holly reveals the surprise, a special live performance by Annabel's favourite band Blue, who are joined by her boyfriend Richard who plans to serenade his girlfriend and pop the question.
But all is not what it seems, as host Holly is left shocked by the turn of events that unfold live in the studio when Annabel turns down her boyfriend's proposal.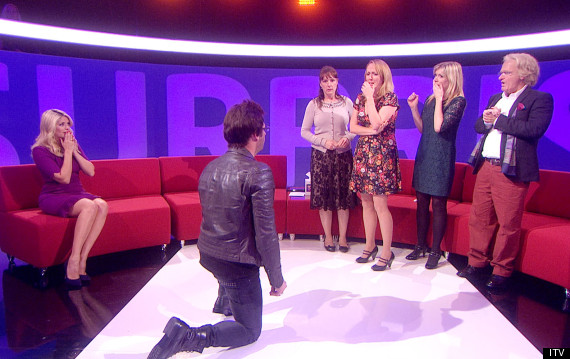 Once the cheeky duo reveal their stunt, a stunned Holly replied "Oh My God. It's You. I nearly threw up!"
After the stunt Holly said, "I had no idea, I never thought I would be fooled but I honestly didn't twig."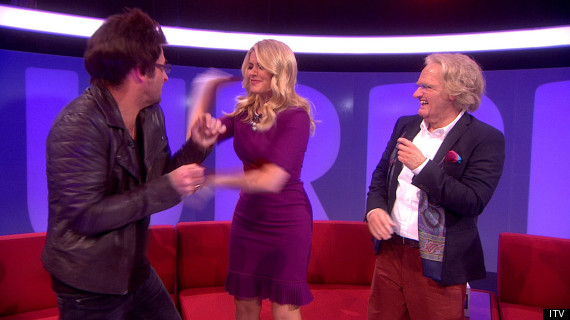 Holly Willoughby with Ant & Dec after being told she'd been pranked
"As far as I was aware we had a relatively simple surprise, a boyfriend proposing to his girlfriend, but it all went wrong," she added.
"I felt my heart sink when she said no. You never think anyone would say no! I was relieved when I found out it was a stunt but the boys best beware, I like a prank so may just have something up my sleeve!"
You can see the full sketch on this week's 'Ant & Dec's Saturday Night Takeaway' at 7pm on ITV.
LIKE US ON FACEBOOK | FOLLOW US ON TWITTER