A werewolf fan went on the run with a 14-year-old girl and is accused of recruiting young girls online to be a part of his "slayer covenant."
The man, who is married and from Ohio, was arrested on February 28 after he went on the run with a the young girl for three days.
It is believed that Mark Edwards, 44 – who goes by the alias Nagamishe Shiro online – used fantasy role-play games online to initiate a sexual relationship with the teenager.
Investigators are examining whether Edwards — now facing charges in two separate cases of unlawful sexual conduct with a minor, interference with custody, fleeing and eluding and violating a protection order — was using the group as a way to groom young victims, or if he was simply taking part in a cosplay hobby.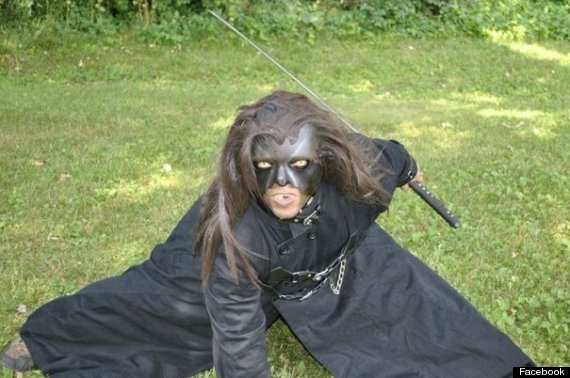 There are photos online that show Edwards posing in a werewolf costume alongside scantily clad young girls.
"Certainly they were acting out a fantasy," Clark County Sheriff Gene Kelly said about videos posted online nearly two years ago of Edwards, the 14-year-old girl and other women role-playing sword fights in costume.
"The guy made himself out to be a warrior," Kelly said.
"His attempt by posting these videos on YouTube was to reach a larger audience. He wanted to publicise his alter ego."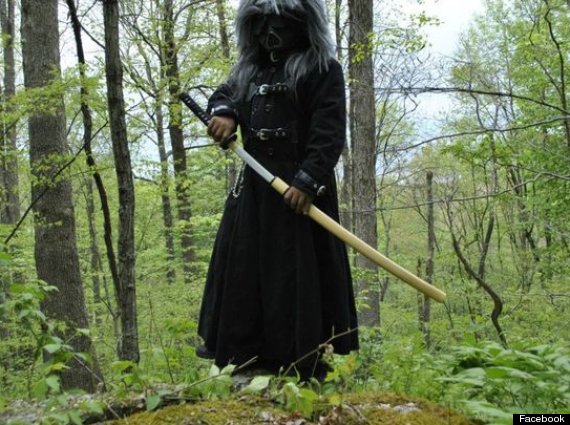 Edwards' profile includes numerous posts and notes about what he called the Slayer Covenant, "A world wide secret organisation of Werewolves, Vampires, Werecats or Hell cats, and Hybrid humans that work together to protect the human race from the evil of demons and other evil vampires or werewolves."
He says the group works like a Jedi order, referencing the Star Wars franchise, "training young slayers that show remarkable powers and recruiting any new slayers."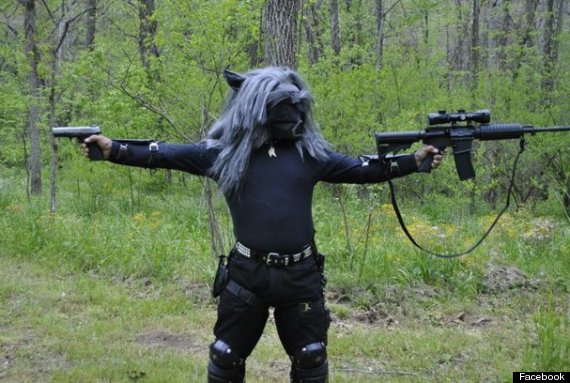 The alleged victim's mother described Edwards' hold over her daughter like cult-like brainwashing. She said that Edwards was a friend of the family in the past when he lived nearby.
According to a police report seen by KTVU, the girl told her mother that she had sex with Edwards many times at his home between April and August 2013.
During the search of his home last week, officers discovered a freezer full of animal carcasses. The sheriff said there doesn't appear to be any evidence of animal cruelty and the animal remains could be from legal hunting activities.