Jeremy Clarkson's hilarious Twitter pictures from the 'Top Gear' Australian edition wrap party suggest he might need to consult a better party planner next time.
Thankfully the 53-year-old presenter managed to see the funny side when his Aussie shindig failed spectacularly, sharing pictures of the party where attendee numbers were firmly in single figures.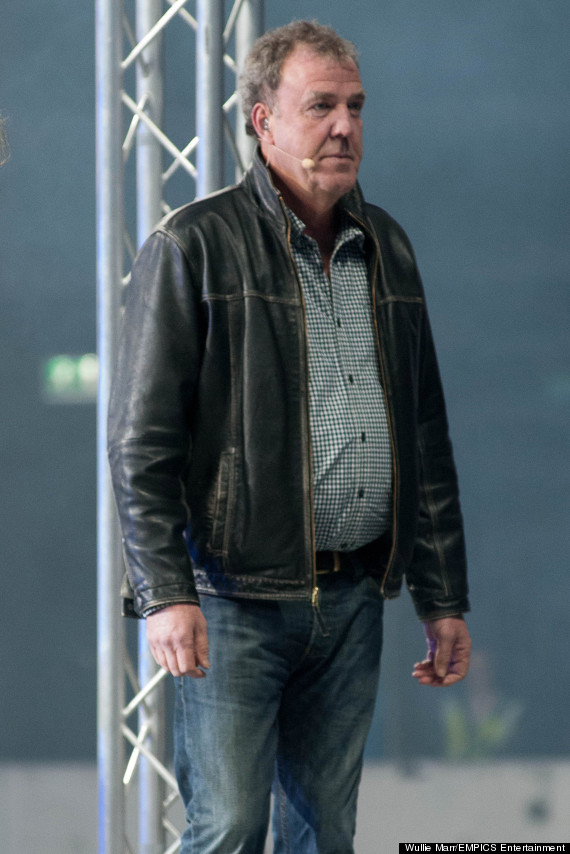 Jeremy has been filming the hit show in Australia in recent months
The villa's huge swimming pool remained untouched and the miserable-looking buffet left a lot to be desired.
Sausage rolls and a few cheese and pineapple sticks may cut it in the UK, Jeremy, but you're in Australia now - the least you could do is get the barbie going.
While Clarkson and fellow presenters James May and Richard Hammond often enjoy a quick tipple on the show, it looks like their wrap party was a somewhat sober affair.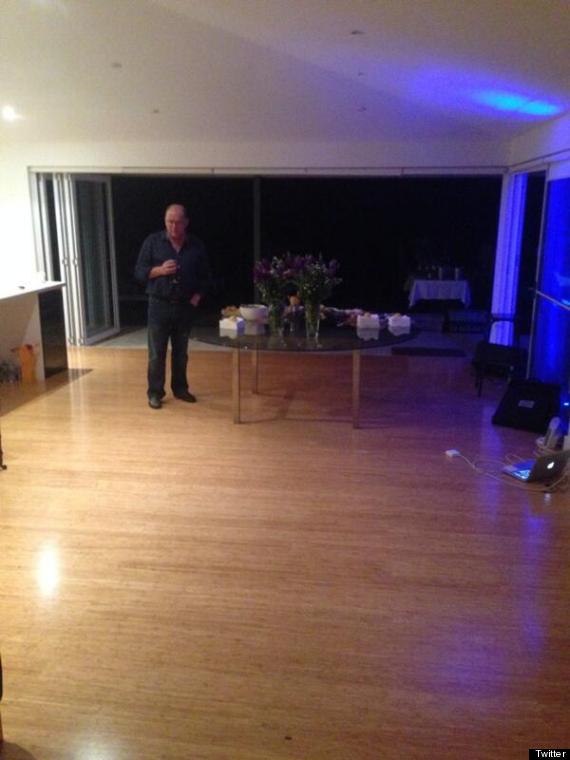 Dancers were lucky if they had room to move at Jezza's flash Aussie pad
The car-loving trio have filmed a number of specials abroad in recent years, Clarkson and co. travelled to Chernobyl in one of last month's episodes, to test out cars and taking on 'Top Gear' challenges across the globe.
Clarkson's co-presenter James can be seen sporting a typically questionable shirt in one of Jeremy's party snaps.
At least he didn't hire a nightlife photographer to attend.
Thanks to news.com.au for highlighting Jezza's party faux pas, which secured a grand total of one female attendee.
Our thoughts are with that poor woman at this terrible time. At least Clarkson booked a band to bump up the numbers…
Check out the photos of the unintentionally low-key event below:
The Top Gear Australia wrap party is humming pic.twitter.com/qj9FrjC3Wg

— Jeremy Clarkson (@JeremyClarkson) March 9, 2014
Wait. A guest has arrived. pic.twitter.com/C0BUvzWWmB

— Jeremy Clarkson (@JeremyClarkson) March 9, 2014
The dance floor is heaving to the sounds of the band pic.twitter.com/W1pYMlF0rd

— Jeremy Clarkson (@JeremyClarkson) March 9, 2014
My God. The world's biggest TV show knows how to rock pic.twitter.com/BYUR8f21Iz

— Jeremy Clarkson (@JeremyClarkson) March 9, 2014
Predictably, everyone is now in the pool. pic.twitter.com/90LD94b1yP

— Jeremy Clarkson (@JeremyClarkson) March 9, 2014
A girl has arrived at the Top Gear Australia wrap party pic.twitter.com/M5gP4o1EOQ

— Jeremy Clarkson (@JeremyClarkson) March 9, 2014
Oh my fucking God. Bruno Senna is at our massive party pic.twitter.com/x9Y7DyF2uU

— Jeremy Clarkson (@JeremyClarkson) March 9, 2014
LIKE US ON FACEBOOK | FOLLOW US ON TWITTER