That sentence alone should be enough to make you raise your scepticism shields.
But did we mention that the image in question is of a supposed pig-fish hybrid, that it's called the "hogfish" and it looks like this?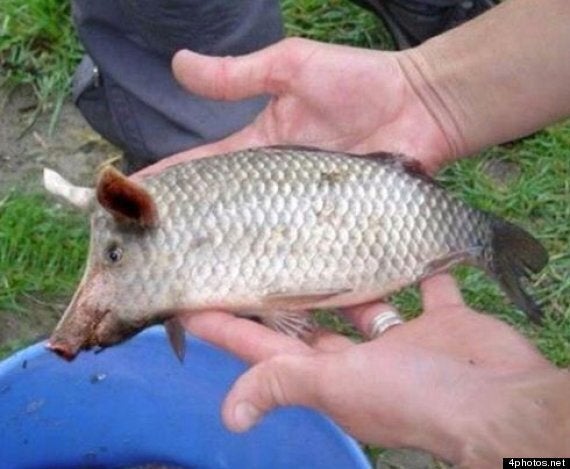 The text alongside the image reads as follows:
"A new species of fish has been discovered in Texas creeks. It's know as the Wild Hogfish and can be extremely aggressive, and their numbers are increasing like crazy. Very tasty, a little like bacon, they are good eatin'. Once reintroduced domestically, they become goldfish."
Another version of the text says:
"This 'pig-nose fish', was found in the dam of Clanwilliam,flowing waters of the Burg Rivers of Cape Town, South Africa. I have never seen one of these critters but doubt it that it would be kosher or halaal "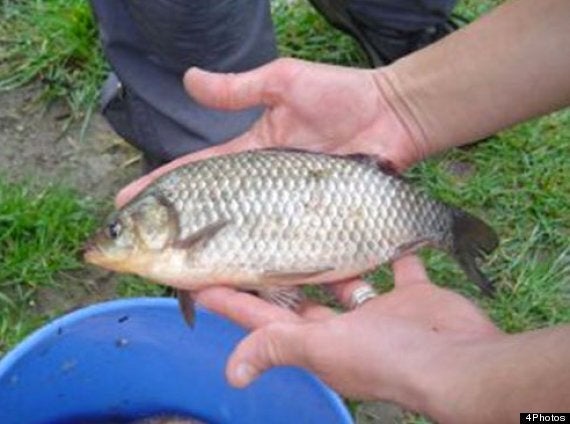 Sorry everyone. Photoshop, amrite?